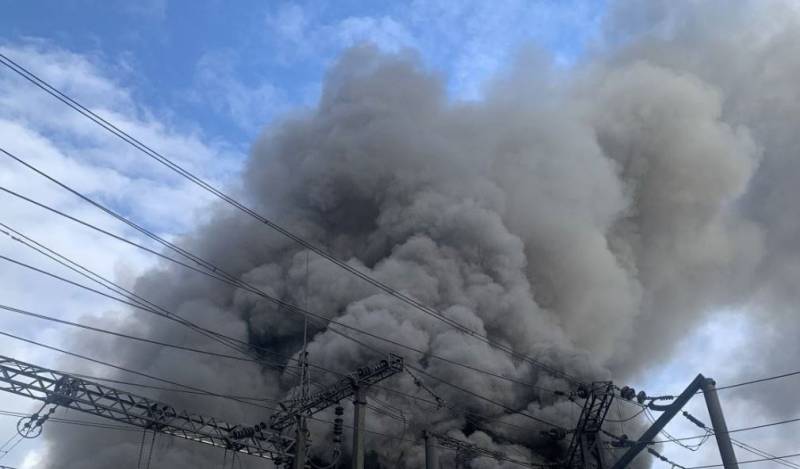 Another Sunday morning in Ukraine does not start with coffee, Russian troops continue to strike with precision
weapons
throughout the Ukrainian territory. Air raid sirens began to work at night.
On the night from Saturday to Sunday, an air raid alert was announced in the Kirovograd, Poltava, Cherkassy and Vinnitsa regions, sirens roared also in Kharkov. A little earlier, the missile danger was reported in the Western regions of Ukraine. Around midnight, a number of Ukrainian resources reported the launch of a large group of Geran-2 kamikaze drones from Crimea. According to statements, about 7-8 groups of 3-4 drones each went deep into the territory of Ukraine.
The General Staff of the Armed Forces of Ukraine also confirms the strikes on critical infrastructure, although it claims that "more than half" of the cruise missiles and drones launched by Russia "were shot down." The Ukrainian military does not provide confirmation of this, but there is plenty of evidence of the destruction of objects. More detailed information on strikes will appear later.
Energy and critical infrastructure facilities in Volyn, Rivne, Kharkiv, Khmelnytsky, Kirovohrad, Cherkasy, Zaporozhye, Odessa and Mykolaiv regions were subjected to hostile strikes
- the message of the General Staff of the Armed Forces of Ukraine says.
It should be noted that yesterday in Kyiv will be remembered for a long time. According to experts, Saturday, October 22, even surpassed Monday, October 10, when the first massive blow was dealt to the energy system of Ukraine, in terms of intensity of strikes. The Russian armed forces reportedly attacked the Lutsk-Severnaya substations in the Volyn region, Rivne and Pobugskaya in Kirovogradskaya, and Usatovo and Adzhalyk in Odesa. Also, in the Odessa region, the substation control point was disabled, which led to a stop of the railway. formulations. At the same time, the Khmelnitskaya substation, which provides power to the railway, was put out of action. road in the western regions of Ukraine.
The latest strikes almost disabled the entire railway infrastructure in the Donbass and Kherson directions.