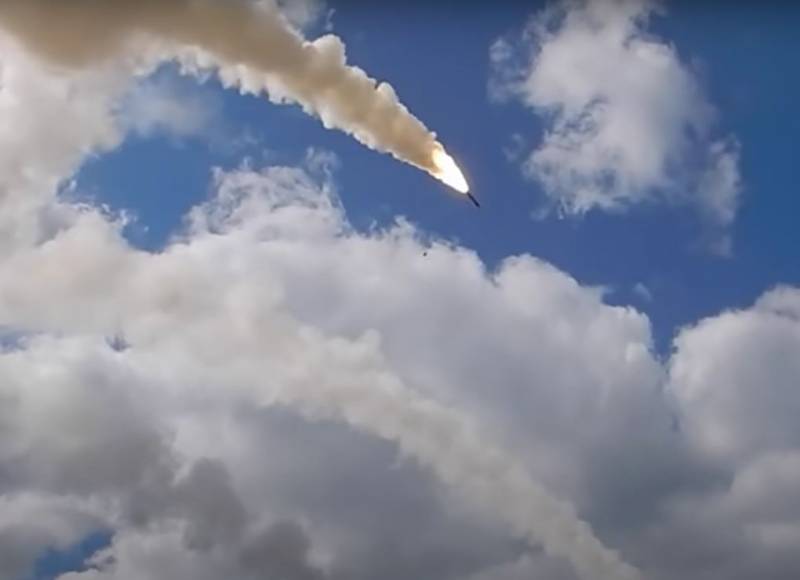 A powerful explosion thundered in Dnepropetrovsk. An industrial facility in this large city controlled by the Kyiv regime was hit. It was used for the repair and restoration of military equipment, for the production of components for it.
It is also reported that air raid alert sounds in all regions of Ukraine. In the sky over Russian Donetsk, aircraft of the Russian Aerospace Forces were seen flying in a westerly direction.
Another explosion, in addition to Dnepropetrovsk, thundered near the town of Smila in the Cherkasy region. This was confirmed by the head of the regional administration Igor Taburets.
However, no details have been released. Recall that the Ukrainian authorities prohibit citizens from filming and posting on the Internet videos and photos of the consequences of the "arrivals" of Russian missiles. However, videos appear on the network.
Eyewitnesses tell Ukrainian publications: Russian missiles are flying over the Sumy, Chernihiv and Odessa regions. Then it became known that rocket arrivals had already been recorded in Sumy and Odessa. Several objects were hit in the area of ​​the Odessa port.
The governor of the Nikolaev area Vitaly Kim declared that rockets over the region fly from the south and to the west. In Kyiv, the townspeople were urged to stay in shelters, in the city there was an air raid alert. In the Chernihiv region, explosions are heard from the operation of air defense systems.
Apparently, the day of the authorities of Ukraine today will again be restless. But they themselves are to blame: Russian President Vladimir Putin has clearly warned that any terrorist attacks by the Kyiv regime will now lead to a harsh response. So retaliatory measures are being taken for the shelling of the Antonovsky bridge and the crossing in Kherson.
Recall that since October 10, when Russia began inflicting massive strikes on Ukrainian territory, the country has lost, according to Zelensky himself, 40% of its energy capacity. Ukrainians are banned from using electricity, but the Kyiv regime continues to use belligerent rhetoric about an upcoming "victory on the battlefield."