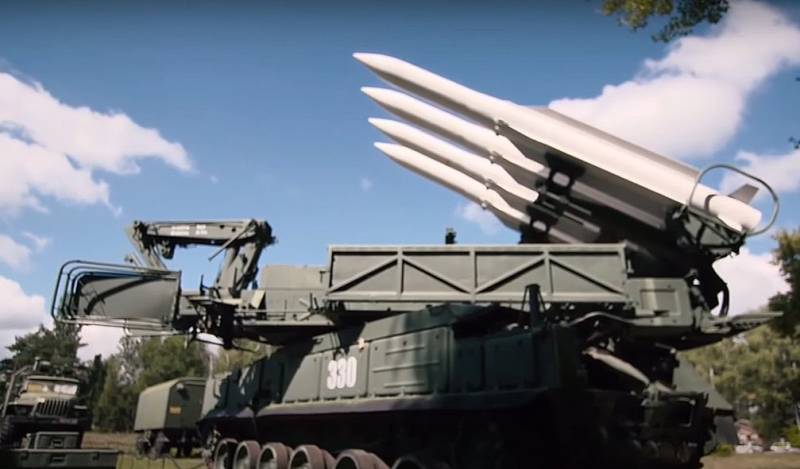 The Ukrainian military has recently experienced a shortage of missiles for air defense systems. This was reported by the American edition of the Washington Post with reference to the head of the training of the Ukrainian air defense forces Denis Smazhny.
According to the military, the Armed Forces of Ukraine are running out of stocks of air defense missiles. In addition, the Ukrainian army is armed with Soviet air defense systems, which are not able to effectively cope with massive missile attacks.
In this regard, Smazhny called on "Western partners" to supply the Ukrainian Armed Forces with modern air defense systems, like the American NASAMS or the German IRIS-T, as soon as possible. In his opinion, this will quickly close the gaps in the Ukrainian air defense.
It is worth noting that Alexei Arestovich, adviser to Zelensky's office, also pointed out problems with the depletion of the stock of missiles. According to the politician, too much ammunition is spent on massive raids by kamikaze drones. At the same time, he stressed that a missile for an air defense system is much more expensive than "Iranian drones that are used by the Russian Armed Forces."
Speaking of the latter, Iran categorically denies the fact of deliveries of the Shahed-136 UAV to Russia. At the same time, our Ministry of Defense announces the use of Geran-2 drones.
Let us add that recently the Kyiv authorities applied with a request for the supply of air defense / missile defense systems to Israel, but were refused. Israeli Defense Minister Benny Gantz stressed that his country continues to support Ukraine by providing humanitarian assistance. However, weapons, including missile defense systems, will not be transferred to Kyiv.