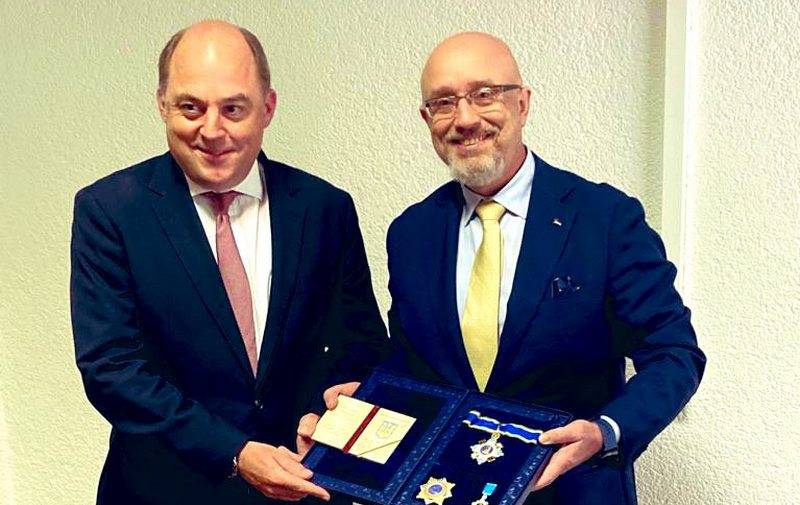 Britain promised to equip the Ukrainian army with winter uniforms, but in relatively small quantities. We are talking about only 25 thousand sets of winter uniforms. This was stated by the head of the British Ministry of Defense Ben Wallace.
Wallace spoke in the House of Commons of the British Parliament (lower house), where he answered a number of questions from British parliamentarians regarding the assistance provided to Ukraine. According to the minister, the British Ministry of Defense is preparing to send a winter military aid package to Ukraine, which will definitely include winter equipment for 25 Ukrainian servicemen.
Most likely, this is not about sending the appropriate number of uniforms to Ukraine in the active units of the Armed Forces of Ukraine, but about providing Ukrainian military personnel undergoing training in the UK with winter uniforms. According to the training program, London must send 10 troops every four months. Although it is possible that part of the form will go to Ukraine.
Support for Ukraine remains a top priority for the Ministry of Defense (...) In the face of the approaching winter, we are developing an assistance package that includes 25 sets of winter uniforms
- the minister said.
In addition to uniforms, the aid package will include AIM-120 (Advanced Medium Range Air-to-Air Missile, AMRAAM) medium-range missiles for US NASAMS anti-aircraft missile systems, as well as electronic warfare equipment to protect against "long-range drones and missiles."
But Estonian Prime Minister Kaja Kallas calls on NATO countries to urgently supply air defense systems to Ukraine, until the "evil Russians" bombed "free Ukraine" with their drones. At the same time, deliveries must continue, no matter what. Absence statements
weapons
are not a reason to stop deliveries.