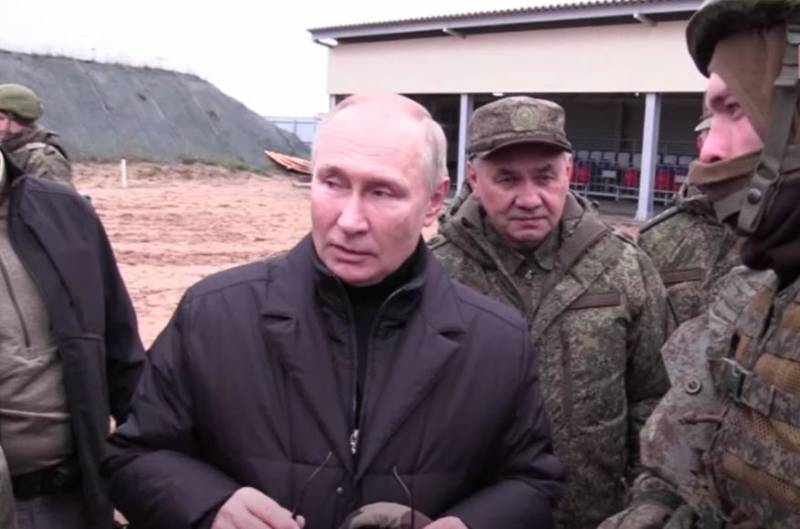 Russian President Vladimir Putin checked the progress of the training of the mobilized by visiting one of the military training grounds of the Western Military District in the Ryazan region. This was reported by the press service of the Ministry of Defense.
According to the report, the Supreme Commander-in-Chief arrived at one of the training grounds of the Western Military District, where reserve military personnel called up as part of partial mobilization are being trained and units are being coordinated before being sent to the zone of a special military operation. Putin, together with Shoigu, attended classes in tactics, firearms, engineering and medical training, examined the equipment and uniforms of the mobilized.
After that, the president visited the shooting complex, where he talked to one of the mobilized servicemen and himself fired several shots from an SVD sniper rifle at a target. Judging by Putin's face, he was satisfied with the result.
As explained in the military department, the initially mobilized military personnel undergo individual training, after which coordination as part of the units already begins. In the course of individual training, at least 600 live cartridges and five grenades are allocated for each serviceman; after the start of coordination as part of the units, classes are conducted using the entire range of ammunition necessary for training.
It is worth noting that for the training of units that have already arrived in the NWO zone, ammunition is not spared at all, almost all military correspondents talk about this. Classes conducted by officers with combat experience are as close as possible to combat operations.