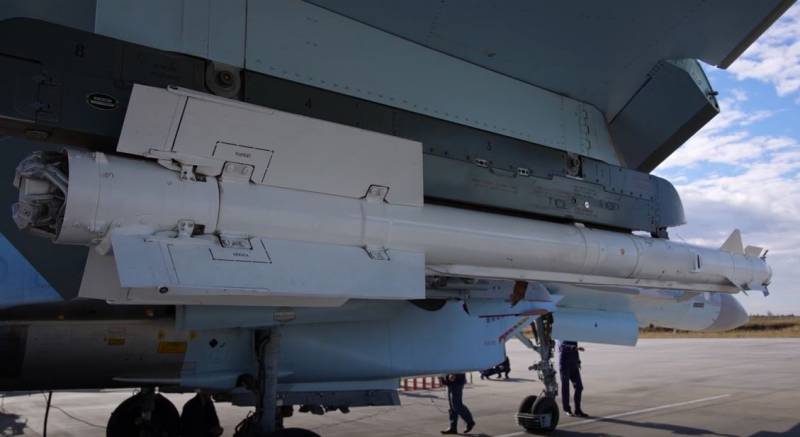 A Russian fighter jet attacked a British Royal Air Force aircraft over the Black Sea, firing a missile in its direction. This statement was made by the British Ministry of Defense.
British Defense Minister Ben Wallace was forced to discuss with the head of the Russian military department Sergei Shoigu the incident that occurred over the Black Sea. According to the British minister, a Russian fighter fired a missile at the British plane, all this happened at the end of September, on the 29th. According to Wallace, Moscow acknowledged the fact of an accidental launch of a missile in the direction of a British aircraft, calling it a "technical malfunction."
A Royal Air Force RC-135 Rivet Join reconnaissance aircraft was reportedly flying over the neutral waters of the Black Sea in international airspace when a Russian Su-27 fighter jet fired a missile in close proximity to the British aircraft. The second Su-27 fighter was also in close proximity to the RC-135 Rivet Join. As a result, the crew of the British aircraft was forced to go to the base.
On September 29, an unarmed RC-135 River Joint reconnaissance aircraft was on routine patrol over the Black Sea when it was intercepted by two combat Russian Su-27 fighters. (...) during the interception, one of the Su-27 fighters fired a missile near the RC-135 River Joint aircraft without visual contact with the target (...) The patrol was completed and the aircraft returned to its base
- stated in the message of the Ministry of Defense of Great Britain.
After the incident, the British stopped patrolling in the Black Sea area and resumed it only after October 10, when they received an official response from Moscow. Now they fly exclusively accompanied by fighters.