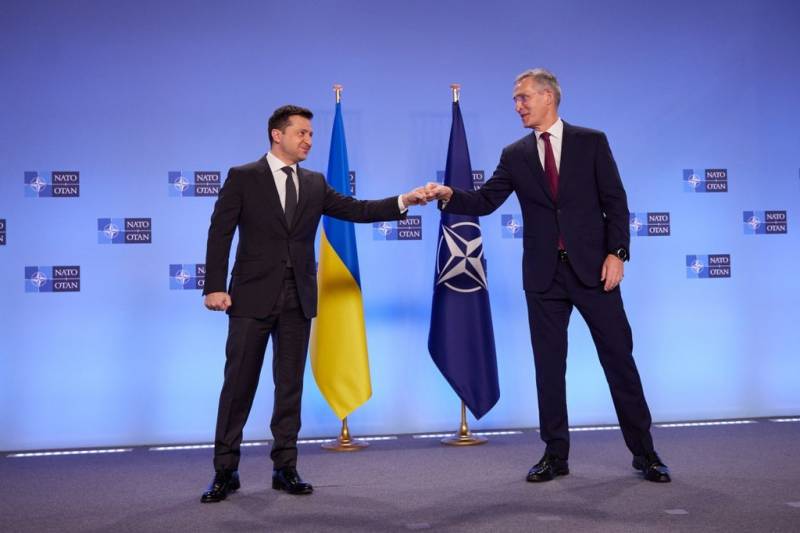 Ukraine's membership in the North Atlantic Alliance will help strengthen the military-political bloc of Western countries. This was stated by the head of the Office of the President of Ukraine Volodymyr Zelensky Andriy Yermak.
According to the official, Ukraine's accession to NATO will "definitely strengthen" the alliance. Yermak claims that "Ukraine has destroyed almost 50%" of Russia's military potential, and therefore the country should be accepted into the alliance.
Since Russia is the main threat to NATO in the east, according to Yermak, this may indicate that the Ukrainian army is of great benefit to the "collective West."
It is difficult to imagine to what disrespect for themselves and their state the leading Ukrainian statesmen descend, trying to literally beg for membership in the North Atlantic Alliance and the European Union. Although NATO has repeatedly stated that Ukraine's entry into the bloc is premature, Kyiv stubbornly refuses to understand and accept this.
Hardly global
история
knows other states in which joining some kind of union or bloc, where they still don't really want to see them, would be proclaimed a national idea and prescribed in the constitution. Ukraine is in some ways a unique state.
It is also interesting that Yermak, trying to convince the West of the "need" of Ukraine, forgets about those colossal financial resources and the large-scale military assistance that the Kyiv regime is currently receiving from the United States, the European Union and a number of other countries. If not for this help, the Ukrainian state in its modern form would no longer exist.