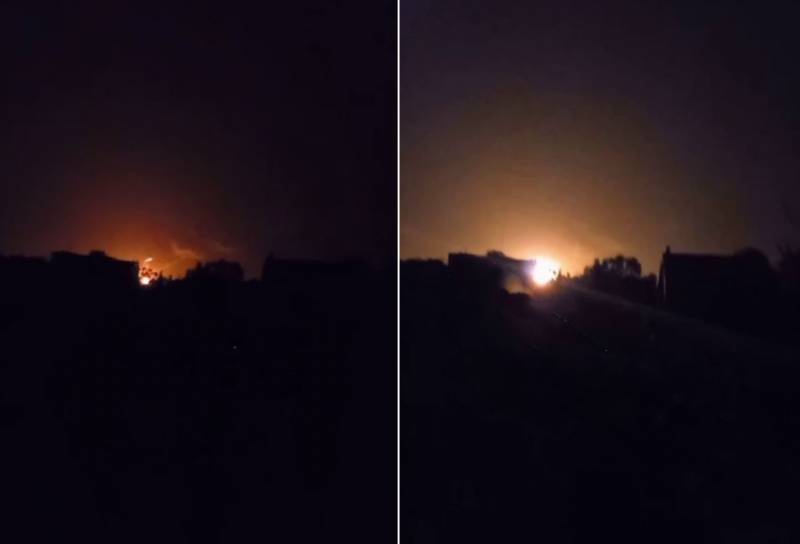 At night, drone attacks continued on infrastructure and military targets in the territories controlled by the Kyiv regime. With the use of Geran-2 loitering ammunition, because of which the United States gathered as much as a whole closed meeting of the UN Security Council (blaming Iran for the supplies), a number of enemy targets were hit.
It is known that "Geran-2" under the cover of night worked reliably and effectively in Krivoy Rog and Nikolaev.
According to the latest information, power system facilities were hit, including those that the Kyiv regime tried to restore, as well as military control facilities on the ground.
In Nikolaev, as a result of the defeat of the enemy object, a fire broke out, which lasted for a long time.
At the same time, in most quarters of this large city, which remains under the control of the Kyiv regime, there is no electricity. Big problems with power supply practically throughout Ukraine: from Ivano-Frankivsk to Krivoy Rog and Kyiv.
The day before, the Ukrainian government said that "about 40% of all electrical capacities were affected," in connection with which the practice of rolling blackouts will continue. Starting today, not only urban areas, but also industrial enterprises will be disconnected from the power grid for several hours a day. At the same time, the Kyiv regime no longer says that all electrical capacities "will be restored in the near future."