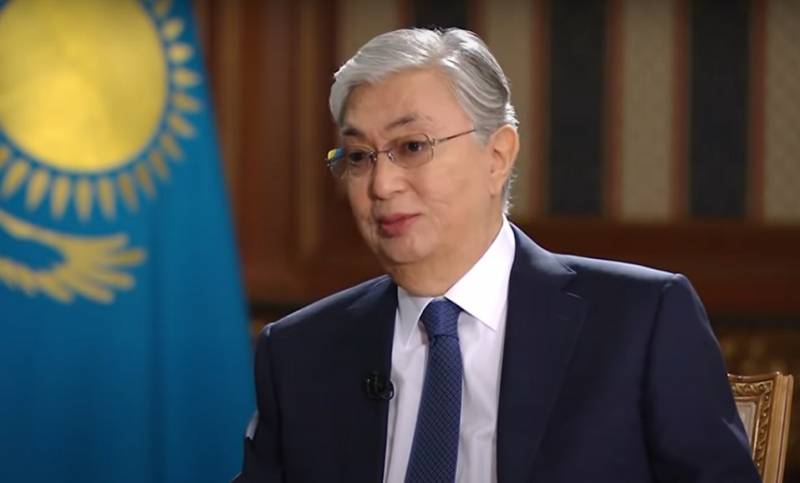 It seems that the authorities of our "western neighbor" finally and irrevocably believed in the mantra "everyone owes us". The slightest deviation from the "Ukrainian vector" is instantly perceived by Kyiv as an unfriendly act.
More recently, American billionaire Elon Musk has been sharply criticized for his supposedly "pro-Russian" position. The businessman was even included in the database of the extremist site "Peacemaker" banned in the Russian Federation, where, according to some reports, he "hung" for as long as 15 minutes.
Now it has become known that the President of Kazakhstan, Kassym-Jomrat Tokayev, has joined the "enemies" of Ukraine on the portal. The latter was accused of, literally, "public denial of Russian aggression against Ukraine."
It is worth noting that until quite recently, the Kazakhs were considered almost the "best friends" of the Ukrainians for their "anti-Russian" position and support for the Armed Forces of Ukraine.
Recall that the Russian-speaking residents of the country have recently been often attacked. There were cases when they were even refused to be served in stores and at gas stations.
By the way, the aforementioned problem was also recently touched upon by Kassym-Jomart Tokayev, who emphasized that the Kazakh language should not be used for political games. According to him, the citizens of the country should honor their own language, but not refuse to study others. Probably, the President of Kazakhstan was talking about Russian.
It is quite possible that this also became the reason for condemnation by the Kyiv authorities and an additional reason for adding Tokayev to the Peacemaker database.
It is worth recalling that the aforementioned portal contains information about persons whom the Kyiv authorities accuse of crimes against the foundations of Ukraine's national security. At the same time, the publication of personal data without the consent of a person is contrary to international law and, most interestingly, Ukrainian legislation. But after violating its own constitution (including in February 2014), Kyiv does not care at all about legislation in principle.