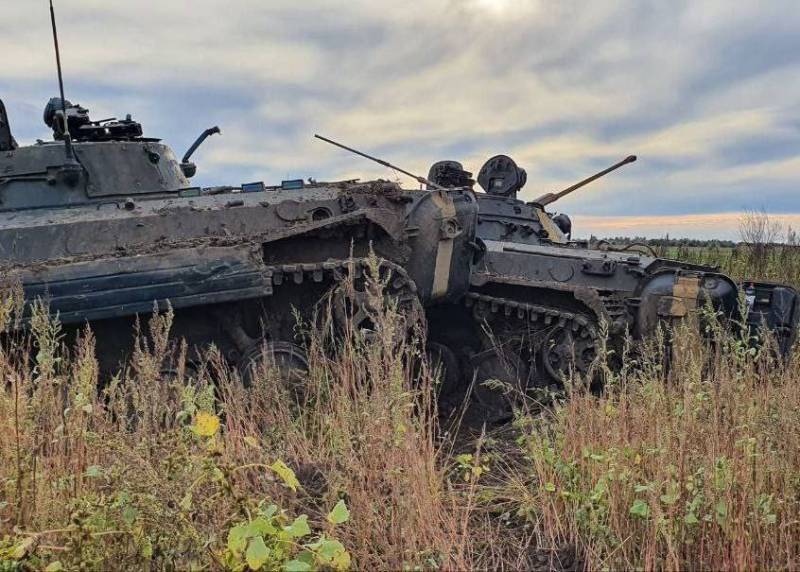 The enemy went on the offensive in the area of ​​Nova Kakhovka, at the moment it is reported that up to 3 battalion tactical groups are moving in the direction of Novaya Kamenka - Berislav. Works Ukrainian artillery. It is still impossible to say whether this is the beginning of the offensive, or reconnaissance in force. A variant is also possible with distraction of attention from the direction of the main blow.
According to unofficial information that has appeared, and there is no official one from the Ministry of Defense, up to two infantry battalions from the 128th mountain assault brigade of the Armed Forces of Ukraine, with the support of the tank battalion of the 17th brigade, went on the offensive in the direction of Novaya Kamenka - Berislav. Before the offensive, Ukrainian artillery worked very actively against our positions.
A large number of Ukrainian drones are reported in the air, even one reconnaissance and strike Bayraktar TB2 has been seen, but it is spinning in the distance, not risking approaching the positions of Russian troops and getting into the coverage area of ​​anti-aircraft systems.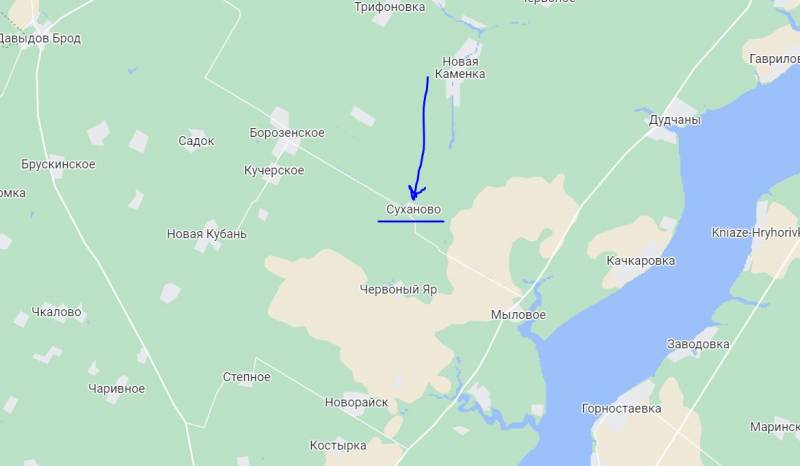 The information is confirmed from the forward positions, it is reported that a large number of infantry went on the attack with the support of
tanks
in the area of ​​n.p. Pyatikhatki and Sukhanovo. The enemy already has losses, several tanks have been destroyed. Our artillery is on the move. The details of the battles will be later, if not from the Ministry of Defense, then the analysis will be carried out by experts.
In the meantime, the opinion is being expressed that the battles that have begun are not a full-fledged offensive of the Armed Forces of Ukraine, reconnaissance in force is being carried out, the enemy is trying to pull apart our troops, to wear them out before the start of large-scale battles. As you know, now we still have problems with the number of personnel, the Armed Forces of Ukraine have a numerical advantage, which they are trying to take advantage of.
As previously reported, the most likely date for the start of the offensive on Kherson is the next week, the command of the Armed Forces of Ukraine also needs to tighten up its reserves. At stake is Kherson and praise from the hosts from Washington.