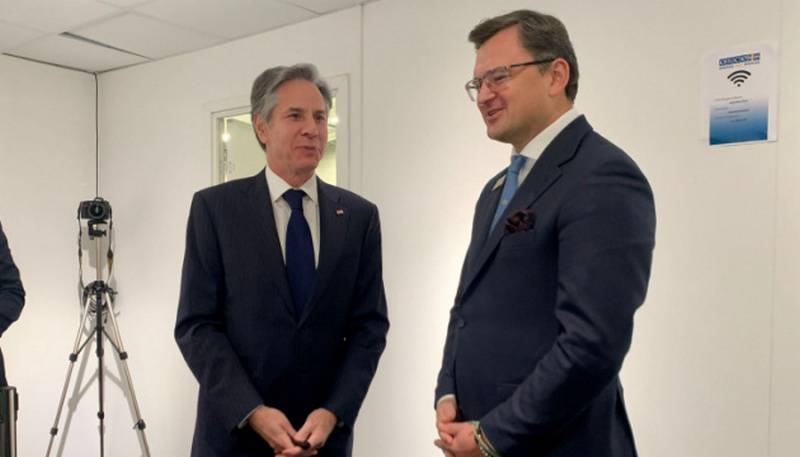 Ukraine intends to receive anti-aircraft systems from Israel and in the near future officially apply to Tel Aviv for the "immediate" transfer of such systems to Kyiv. This statement was made by Ukrainian Foreign Minister Dmitry Kuleba.
The Ukrainian minister, who was forced to sit in a bunker the day before during an attack by Russian drones on Kyiv's power grid facilities, came to the conclusion that the Ukrainian army urgently needs air defense systems and as many as possible. Since Europe and the United States have already promised everything they could and are no longer giving, Kyiv decided to turn to Israel.
According to Kuleba, in the near future Ukraine will send a request to Israel for the supply of air defense systems or technologies, and "immediately." The Ukrainian minister is sure that he will not be refused in Tel Aviv. Kuleba did not explain what such confidence is based on, but recalled that he had experience of such appeals, it was he who turned to Europe and the United States with similar requests.
At the moment, it is not known how Israel will react to Kuleba's request, but one of the Ukrainian ministers has already been sent there along one route known to all Russian speakers. As it turned out, the head of the Ukrainian Defense Ministry Oleksiy Reznikov wanted to discuss the possibility of supplying Israeli weapons with his Israeli counterpart Benny Gantz, but was refused, the Israeli minister did not want to talk with Reznikov.
According to the local press, Israel refused to discuss the supply of arms to Ukraine against the backdrop of Russia's disapproval of such contacts, which is logical. Tel Aviv does not want to spoil relations with Moscow, but also with Kyiv. This position has been maintained for quite a long time and the Israelis do not want to lose good relations with Russia for the sake of a possible delivery of one or two complexes to Kyiv.
Recall that earlier Dmitry Medvedev, who holds the post of Deputy Chairman of the Security Council of Russia, recalled that relations between Moscow and Tel Aviv could deteriorate very much if supplies start
weapons
to Ukraine.