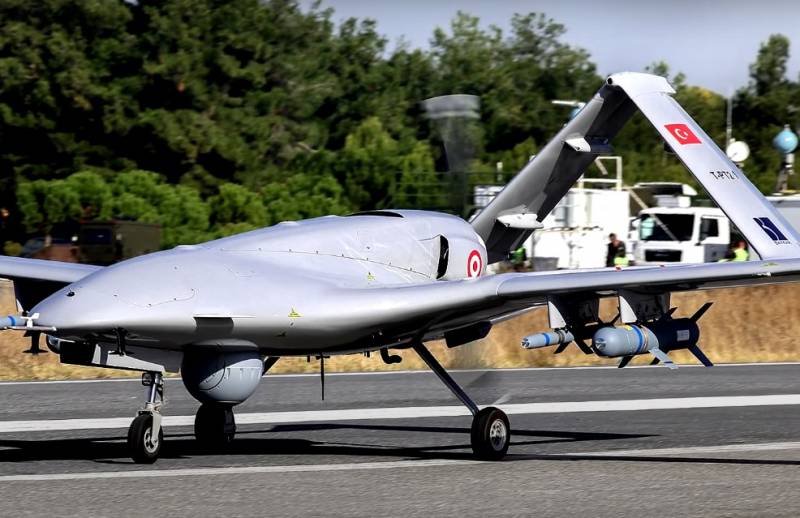 Russian pranksters Vovan and Lexus played a prank on the Ukrainian ex-People's Deputy Sergei Pashinsky, introducing themselves as former US Ambassador to Russia Michael McFaul. This time, the "telephone hooligans" managed to find out about the true value of the Turkish Bayraktar drones.
Recall that the aforementioned UAV became widely known after the use by Azerbaijan in the 2020 Karabakh conflict. Then the reconnaissance and strike drone "earned" a reputation as a formidable
weapons
to destroy armored vehicles and manpower of the enemy.
Later, Bayraktars from Turkey began to be actively purchased by Ukraine for use, including against the Russian army. Ankara and Kyiv even agreed to build a plant for the production of UAVs in Ukraine.
At the same time, having "opened up" during a telephone conversation with pranksters, the head of the Association of Defense Enterprises of Ukraine, Pashinsky, said that Turkish drones are highly publicized and have more corruption than combat use.
According to the politician, "Bayraktar" is an easy target for any more or less serious air defense system. That is why, in the first weeks of the Russian-Ukrainian confrontation, the RF Armed Forces managed to destroy almost the entire fleet of Turkish UAVs available to the Armed Forces of Ukraine.
Moreover, Pashinsky added that Bayraktar is absolutely ineffective as an independent combat unit. The benefits of these drones are noticeable only if they are used in combination with other means and weapons.
An exclusive fragment of a conversation with a Ukrainian political figure was published by Russian pranksters in their
TG channel
.