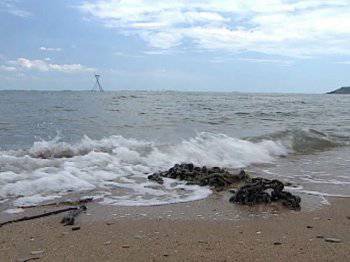 Three Chinese patrol vessels entered the area around the Senkaku Islands (Diaoyu), which Tokyo considers its territorial waters. They are required to leave the waters from Japanese watchdogs over the radio, but no action has yet been taken. In connection with the current situation, a crisis headquarters has been created in the office of the Prime Minister of Japan.
The last time the Chinese patrol vessels were approaching directly to the Senkaku Islands 3 in October of this year. These islands Tokyo included in its territory in 1885 year. The Japanese side claims that they were uninhabitable and did not belong to anyone. At the same time, Beijing claims that the Senkaku Islands (Diaoyu) were captured by Japan as a result of the war with China, when in 1885 he made the neighboring island of Taiwan as his colony. After World War II, Japan renounced rights to this island and then recognized it as part of the PRC. According to the logic of the PRC, Tokyo should also return the Senkaku Islands (Diaoyu), around which hydrocarbon deposits were discovered in the 70 of the 20th century.
This conflict escalated in September 2012, when the Japanese government bought part of the islands for which China claims, from their private owners, Japanese citizens, ITAR-TASS reports. Beijing believes that such a demarche is designed to reinforce Tokyo's rights to Senkaku.