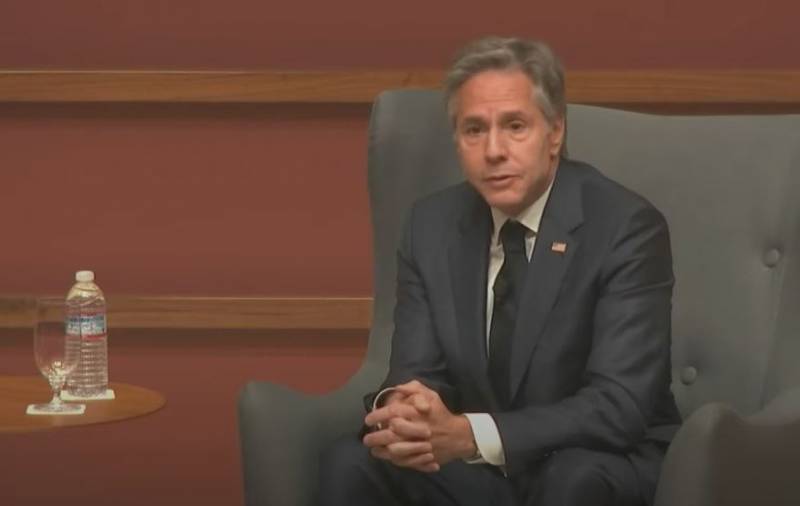 The United States does not intend to give dominance over the world to whoever is there, in Washington they believe that only American democracy has the right to rule the rest of humanity. This was directly stated by the head of the US State Department, Anthony Blinken.
The US Secretary of State spoke at Stanford University, where he spoke about the current situation in the world in his speech. According to him, the United States will continue to strive to remain on top of the world in order to rule, because otherwise someone else will occupy this peak, and Washington is not happy with this. It is like a nightmare for the United States to lose its leading positions and give them to Russia or China, because they have "other values" that do not coincide with American ones.
Washington believes that the world does not organize itself and necessarily needs leadership, which the United States is "not bad at". Simply put, if we go to the analogy, the herd needs a shepherd, in the role of which the United States sees only itself, and half of the herd is ready to go after this shepherd.
(...) We have a simple choice - the world does not organize itself. For the US, the choice is this: if we do not participate in the organization, if we do not take a leadership role, this means one of two things - it is occupied by someone else, perhaps China, in a way that does not fully coincide with our interests and values
- said the head of the State Department in his speech.
Currently, the United States is waging an economic war against Russia, while at the same time sinking deeper into the military conflict that is unleashed on the territory of Ukraine. Despite all the measures taken, Washington failed to "tear to shreds" the Russian economy, which proved to be resistant to such blows. At the same time, in the United States itself, not everything is as rosy as Biden, who greets the air, presents from the TV screens. Yes, and China began to run out of the United States, gradually coming to the fore in the world. According to experts, America will lose the fight on several fronts, the time of the USA is passing.