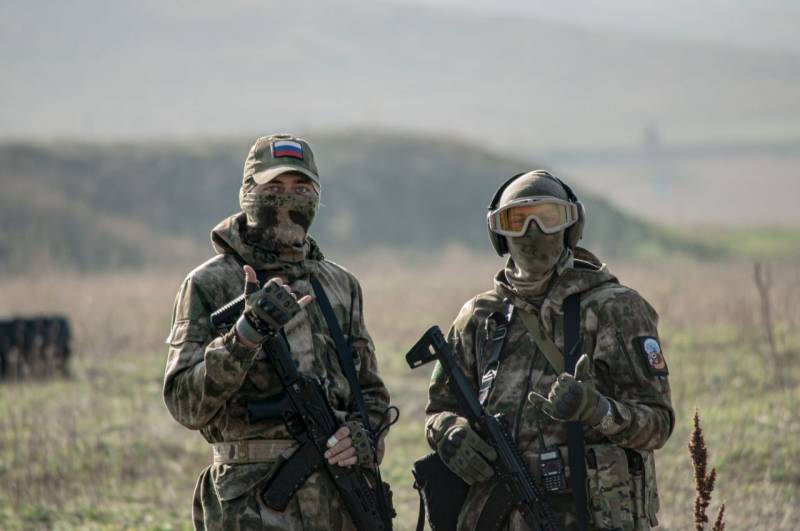 A draft law has been submitted to the State Duma to clarify the status of volunteers participating in a special military operation in Ukraine. The new law establishes the rights of volunteers, the procedure for payment of funds and benefits for this category. The bill was submitted for consideration by the State Duma Speaker Vyacheslav Volodin and the Defense Committee together with its chairman Andrei Kartapolov.
The explanatory note to the bill explains that voluntary military formations are created by the Ministry of Defense by decision of the president. Volunteer detachments are created within the structure of the military department to carry out the tasks assigned to the Ministry of Defense during the period of mobilization, martial law, military conflicts, wars, etc., including those outside the country. The document prescribes the procedure for joining volunteer units and leaving them.
The law also determines the status of a volunteer, his equipment and weapons, the procedure for paying money, in general, all issues of material maintenance, as well as medical care. The organization of the detachments, their areas of operation, tasks performed, etc. are also prescribed. Whatever one writes a lot, then this is all determined by the Ministry of Defense.
An interesting amendment about who can be part of volunteer units. In addition to the volunteers themselves, who have expressed a desire to serve for the good of the Motherland, such detachments may also include regular military personnel sent by the military department.
The main document for joining a volunteer detachment will be a contract, which specifies all the rights and obligations of the parties. A volunteer who has signed a contract receives the status of a contract serviceman with all the consequences. All due payments are established to him, including the military benefits due.
Consideration of the bill is scheduled for tomorrow, October 18, Tuesday.