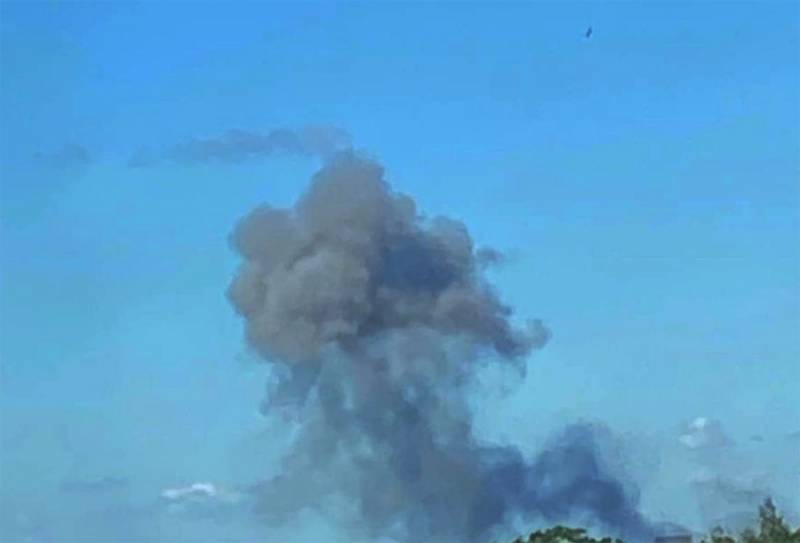 Over most of the territory of Ukraine, air raid signals do not stop. Are applied
aviation
, rocket strikes, as well as strikes with the use of loitering ammunition on a variety of objects in the territories controlled by the Kyiv regime.
There are reports that the air defense system of the Armed Forces of Ukraine in the Odessa region is trying to intercept attack drones. Today, targets in this region have already been hit (using multi-role fighters of the Russian Aerospace Forces), and the enemy air defense system turned out to be powerless against air strikes.
Several loitering ammunition "Geran-2" hit targets in the Odessa region.
Eyewitnesses report clouds of smoke rising from infrastructure facilities.
Meanwhile, an adviser to the head of Zelensky's office, Podoliak, said that he considers Iran "directly responsible for the killings of Ukrainians, since Iran supplies
weapon
Russia". Based on the logic of Podolyak, he is also obliged to hold the United States, Britain, the EU, Australia, Canada and a number of other countries responsible for the murders of both Ukrainians and Russians, because these countries supply the Kyiv regime with weapons, which are used by the Armed Forces of Ukraine to strike. Zelensky's office itself stated that the supply of weapons does not make suppliers a party to the conflict. And what are the claims against Tehran, even if it carries out its deliveries? Or in the perverted mind of Podolyak and Co., can foreign countries supply weapons exclusively to the Kyiv regime, which, in addition, has been issued an indulgence by the West for any war crimes? ..