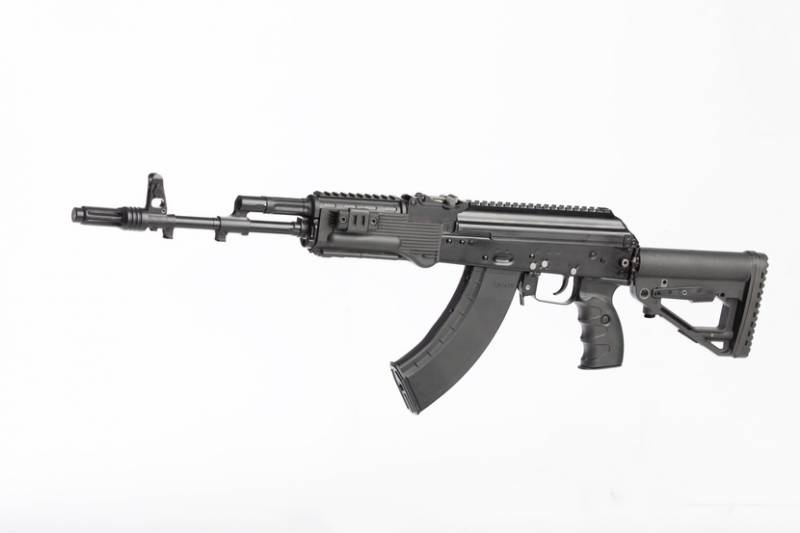 India will soon begin production of AK-203 Kalashnikov assault rifles, a joint venture in the Indian state of Corva is preparing to start work. This was reported today by the press service of Rosoboronexport.
According to the general director of the state-owned company Alexander Mikheev, the plant built in India for the production of Kalashnikov AK-203 assault rifles is fully ready for production and will begin to do so before the end of 2022. The production is in line with the Make in India concept promoted in India. In the future, full, 100% localization of the production of Russian assault rifles will be achieved. In addition, in the future, an increase in production and the release of other assault rifles from the range of Kalashnikov assault rifles or promising models is possible, after modernization, of course.
The Russian-Indian agreement on the licensed production of AK-203 Kalashnikov assault rifles in India was signed in early December last year after a very long negotiation. The agreement was signed at a meeting between the defense ministers of the two countries, Sergei Shoigu and Rajnath Singh.
According to the agreement, India will produce more than 500 AK-203 assault rifles at its enterprise for more than $677 million. The AK-203 assault rifle will go into service with the Indian Army units, where it will replace the Indian INSAS assault rifle, which has been in service since 1998. The Indian Ministry of Defense commented on the transition from 5,56 to 7,62 mm with the words: "If you shoot at the enemy, then he must be killed, and not temporarily disabled."
Recall that India announced its desire to organize licensed production of AK-203 Kalashnikov assault rifles at the Indo-Russian Rifles Private Limited Russian-Indian joint venture in the city of Corva, Uttar Pradesh state, with full localization of production. Initially, it was supposed to produce about 700 thousand AK-203 assault rifles, including for export. Judging by the information received, the parties settled on an amount exceeding 500 thousand. Apparently it was not possible to agree on something.