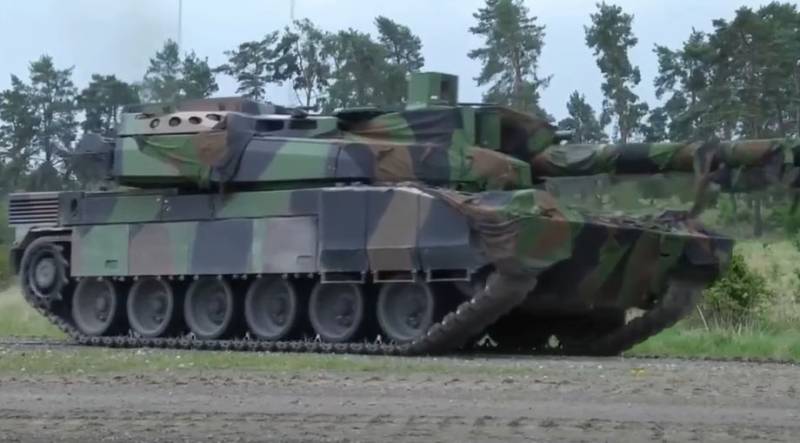 So Leclerc
France may have serious problems with the country's defense in the event of a real military conflict, France 2 TV channel notes.
According to the channel, the French army is sorely lacking in material and human resources, which casts doubt on its ability to effectively defend the country in the event of an outside attack.
The events in Ukraine have shown that long-forgotten in Europe methods of warfare using a large number of military and equipment, with fronts many kilometers long, etc., are returning back. But are the European armies and, in particular, the French, capable of defending the country in such conditions, asks France 2.
According to French President Emmanuel Macron, this problem exists and therefore the country cannot supply so much
weapons
to Ukraine, as much as Kyiv asks.
The real picture shows that the position of France in the event of an attack from outside will be very problematic. According to France 2, the country has only a 100-strong ground army, of which only 25% will be able to quickly begin combat missions. This number of soldiers is barely enough to hold 83 kilometers of the front, the TV channel states.
This number, of course, will increase many times over, as mobilization will be announced, but all this will take a lot of time. In addition, military equipment will not be enough for these human resources. Sending weapons to Ukraine has already led to a shortage of military equipment in the French army. Thus, by transferring 18 Caesar self-propelled guns to Kyiv, the country lost a quarter of its stocks of this type of weapon.
According to the former head of French military intelligence, General Christophe Gomard, more than a thousand
tanks
, while France has only 220.
In a few weeks of war, we will lose them all
said the general.
As noted by France 2, this situation in the French army was the result of a policy in which the French authorities were convinced that the days when they had to defend their territory were a thing of the past.
This state of affairs is also explained by the fact that France is protected from direct invasion by the presence of nuclear weapons, as well as the presence of the country in NATO, according to former French defense minister Evre Morin.
To change the situation in the army, the state has been increasing military spending since 2017, and against the backdrop of the Ukrainian crisis, work in this direction is planned to be strengthened.