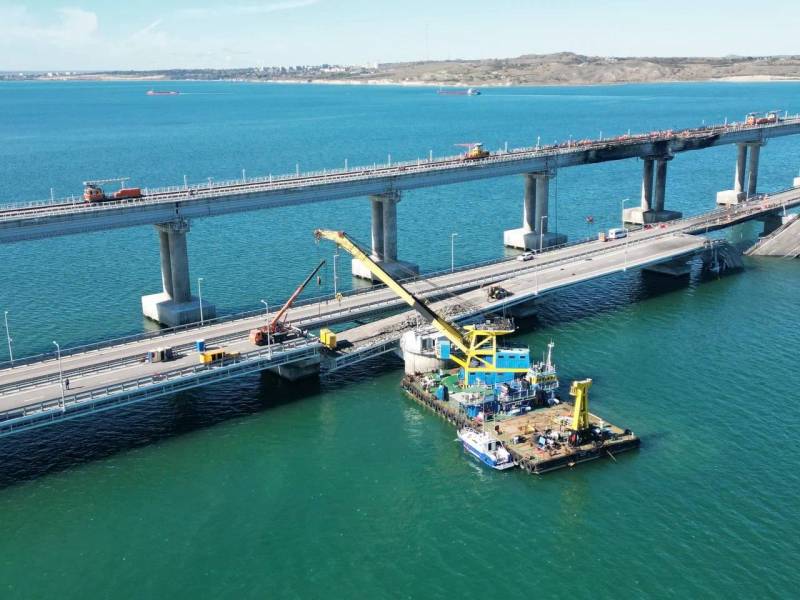 On the morning of October 17, buses began to move again along the Crimean bridge. Previously, they were heading to the ferry crossing, and only cars and trains could pass over the bridge. The information was confirmed by the Ministry of Transport of the Russian Federation and by the Crimeans themselves.
Thus, passenger traffic is now open along the Crimean Bridge not only on suburban trains, long-distance trains and cars, but also on buses. It should be noted that bus service plays an important role in ensuring the transport accessibility of the Crimean peninsula, especially if we talk about the nearest regions - the Rostov region, the Krasnodar Territory, the republics of the North Caucasus.
Traffic resumed after Deputy Prime Minister of Russia Marat Khusnullin reported on the completion of work to strengthen the left side of the road segment of the Crimean Bridge.
Good
news
from the Crimean bridge. Just a week after the emergency, work was completed on the left side of the bridge
- Marat Khusnullin wrote in his Telegram channel.
The Deputy Prime Minister stressed that the builders had strengthened the spans on the left side of the bridge. After that, all the necessary tests were carried out, and the appropriate expert opinion was obtained.
However, success in repair and restoration work is good, but the question of ensuring the safety of the Crimean bridge remains open. I would like to hope that the authorities made the appropriate conclusions after the terrorist attack on the bridge and security measures were strengthened. In the current situation, the Crimean Bridge is not just an important object of transport infrastructure, strategically important for communication with Crimea, but also a kind of symbol of the integration of the peninsula into Russia.