The events taking place in the UK are one of the important reasons for the upcoming global economic recession. This was stated at a speech at the Institute of International Finance, former Secretary of the Treasury in the administration of US President Bill Clinton Larry Summers.
As Summers noted, when tremors begin before an earthquake, this does not always mean that there will be an earthquake, but it is still worth thinking about protection from it.
Summers spoke on the day British Prime Minister Liz Truss fired newly appointed Treasury Secretary Kwasi Kwarteng. Previously, the economic plan developed under the leadership of Kwarteng was criticized even by Truss's comrades-in-arms in the Conservative Party.
The consequence of the implementation of this plan was the fall of the pound to a record low against the dollar. There was also the largest in the entire economic
history
Great Britain sale of government bonds.
Summers considers the events in the UK very significant. Over the past decades, governments, thanks to low interest rates, have been able to quite easily turn to the debt markets to finance their activities. But now inflation has reached its highest level in 40 years, which has led to a sharp increase in interest rates.
Against this backdrop, Europe is facing a severe energy crisis. There are also global supply chain disruptions. This is both a consequence of the coronavirus pandemic and recent political events, including those related to the Russian special military operation in Ukraine and the subsequent anti-Russian sanctions.
Summers:
The Fed is sleeping, not responding to the most serious economic problems of recent decades.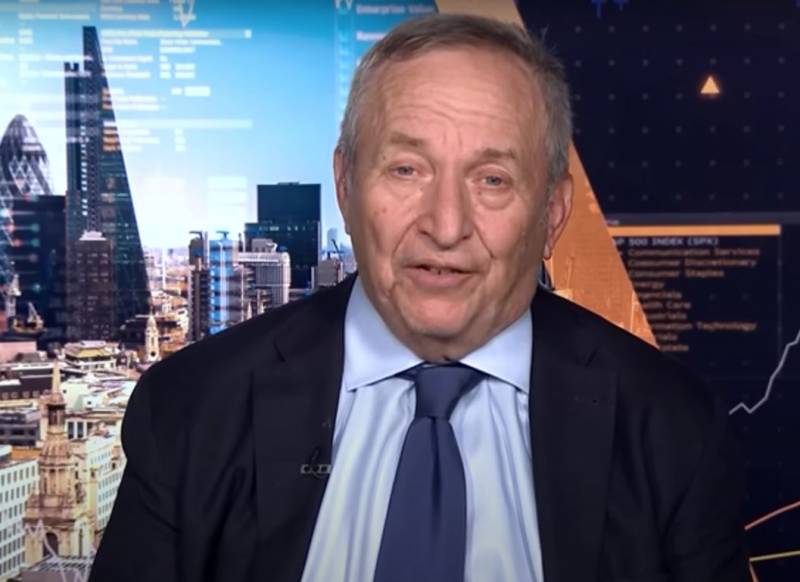 The US currently faces a very complex set of challenges, Summers said.
But the authorities have not yet tried to solve them. Summers criticizes the US Federal Reserve for being too slow amid rising inflation. Such a line of conduct can lead to even more adverse economic consequences for the country and the world as a whole.