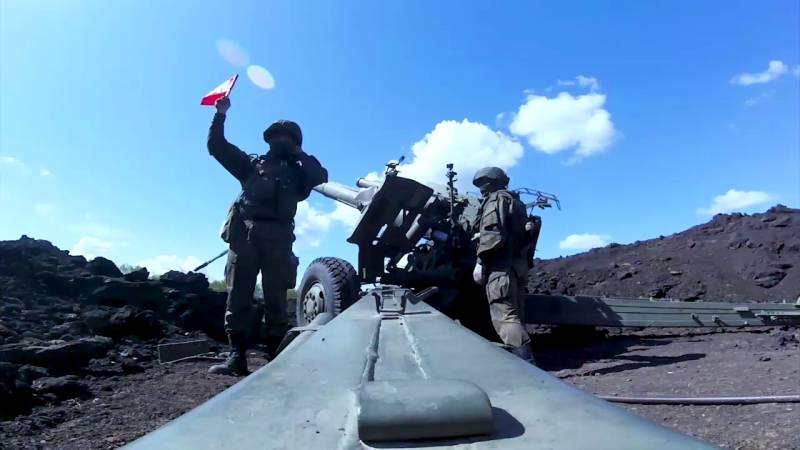 Good
news
regarding the conduct of hostilities continue to come from the special operation zone. And this is not only about the regular destruction of critical infrastructure behind enemy lines that has finally begun. No less important advances, indicating a change in defense tactics, are taking place directly on the front line. But there are nuances.
The author's channel of RIA Novosti military correspondents Alexander Kharchenko and Sergey Shilov
"Witnesses of Bayraktar"
told how our troops are preparing for defense. Military correspondents visited the line of contact and saw with their own eyes what was happening there.
Ride on the front line. Visible work on the bugs. Concrete caps and anti-tank gouges are brought to the LBS. Soldiers smoke and dig deeper into the ground. Above, they clearly understood the seriousness of the situation and are preparing to meet the enemy
- said Alexander Kharchenko.
At the same time, military correspondents report, correct and prompt decisions have not yet been made in all areas. For example, the transfer of reinforcements to the front line is carried out in columns. Kharchenko writes that "he himself saw five trucks full of recruits moving towards the LBS."
And this is taking into account the fact that the enemy has the ability to receive intelligence using satellites from Western allies, the constant work of Ukrainian UAVs and the presence of informants in our rear. Large accumulations of equipment are quickly detected and become a good target for the same HIMARS.
Dispersal and camouflage save the lives of fighters. This is the axiom of this war
- recalls the common rules of Kharchenko's military tactics.
Earlier, battalion commander Alexander Khodakovsky said that modern technical intelligence equipment, such as the Sobolyatnik and Aistenok radars, began to arrive at the front line. These systems significantly improve the efficiency of artillery. It is noteworthy that modern technical devices were stored in rear depots for a long time, and only now, apparently by order from above, they began to enter the ranks of the army in the field.
These changes in the supply of troops and the conduct of tactics are directly related to the personnel reshuffle in the command of the RF Armed Forces that have occurred in recent days. But, as we can see, Russian generals and mid-level officers still have work to do. Let's hope that the process of correcting mistakes, at least in the eighth month of the special operation, will only accelerate.