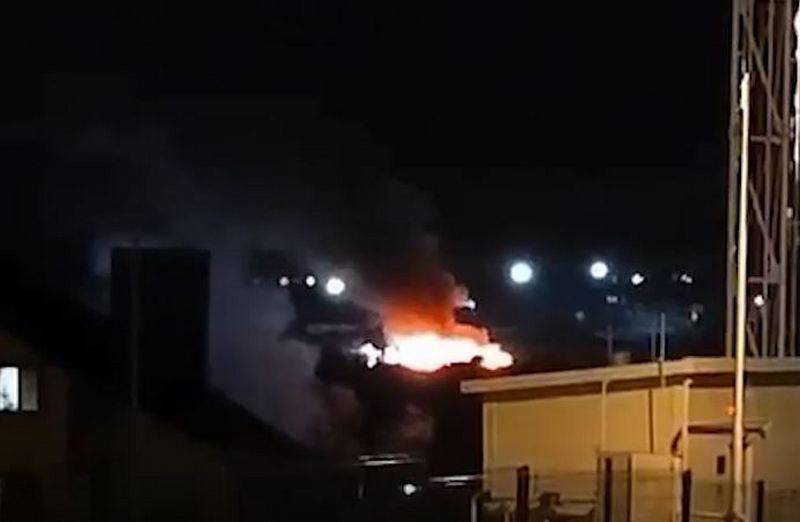 Ukrainian armed formations attacked the village of Oktyabrsky in the Belgorod region, an ammunition depot is on fire. This was announced by the Governor of the region Vyacheslav Gladkov.
According to the information available at the moment, the Armed Forces of Ukraine fired at the Oktyabrsky settlement, located at a distance of about 10 km from the border. Previously, the fire was fired from mortars, according to other sources, artillery was working. As a result of the shelling, a warehouse with ammunition caught fire, in the direction of the village there is a glow, visible from afar, the sounds of detonation of ammunition are heard.
As reported, there are no victims or injured, the evacuation of residents whose houses are located in close proximity to the warehouse is being carried out. Emergency services are working, but no details yet.
In the village of the Belgorod region, as a result of the shelling of the Armed Forces of Ukraine, an ammunition depot was blown up. They detonated. According to preliminary data, there are no victims or injured.
- wrote Gladkov in the TG channel.
It should be noted that the Armed Forces of Ukraine have already dealt strikes at this warehouse near the Oktyabrsky settlement, it was at the end of March. Then four Russian servicemen were injured.
Today for the Belgorod region turned out to be really difficult, during the day when an air attack was repelled, the technical floor in a high-rise building on Gubkin Street in Belgorod was damaged, the village of Nizhny Olshanets was shelled, now air defense is again working over Belgorod, three explosions were heard.