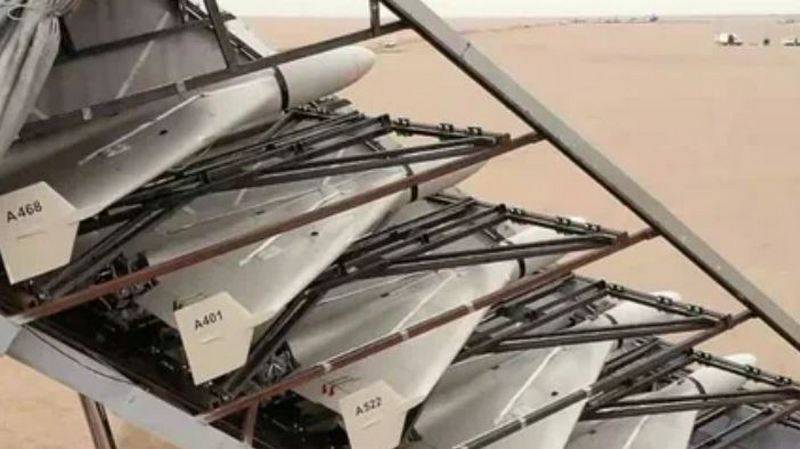 The Ministry of Defense continues to increase the number of Russian troops in the zone of the special operation, introducing new reserves. The situation on the line of contact remains relatively calm, the Armed Forces of Ukraine are making separate attempts to counterattack, but bumping into our defenses, they retreat.
The massive missile strikes on Ukraine's critical infrastructure that began on Monday and continued into Tuesday have come to a near halt today. There is no mention of the strikes in the new report of the military department, although they were still carried out today, albeit not in mass quantities. In particular, an energy facility in the Dnepropetrovsk region flew in today, strikes were made on Nikolaev and Zaporozhye. In the Nikolaev region, a fuel storage facility for the Armed Forces of Ukraine was destroyed, in the Zaporozhye region, the headquarters and communications center of the Right Sector* and Azov* extremist groups banned in Russia, as well as the militants' accommodation points, were hit by Geran-2 kamikaze drones.
Now in directions: On the Kupyansky Armed Forces of Ukraine, they ran into Kislovka, attacking it from three directions and managing to reach the western outskirts, but could not resist and retreated, knocked out by artillery fire. The line of defense has been restored. There were also battles in the areas of the settlements of Tabaevka, Orlyanka and Kuzemovka. The total losses of the enemy amounted to more than 100 military personnel, four
tank
, three infantry fighting vehicles and three Turkish armored personnel carriers. On Krasnolimansky, the enemy has been trying to force the Stallion River for days, establishing crossings, our attempts are being stopped. During the day, three infantry fighting vehicles, two armored cars and about 60 Ukrainian servicemen were destroyed.
In the Zaporozhye direction in the area of ​​​​Novodarovka, an attack by a platoon of the Armed Forces of Ukraine was repelled, in the Kryvyi Rih Armed Forces of Ukraine, the settlements of Novovoskresenskoye, Velyka Aleksandrovka and Sukhanovo were attacked with forces of up to two battalions. All attacks were repulsed, one tank, 16 different armored vehicles and more than 70 personnel were destroyed. On Andreevskoye, units of the Armed Forces of Ukraine, gathered for an attack, were hit by fire. Two tanks, three armored vehicles, five pickup trucks and more than 90 Ukrainian servicemen were destroyed. Four crossings over the Ingulets were also broken.
In the Nikolaev region, the Buk M-1 air defense missile system was destroyed, a Su-24 front-line bomber of the Ukrainian Air Force was shot down by our fighters, and a Mi-8 helicopter was shot down over the Kherson region. During the day, four drones were destroyed by air defense systems, 12 HIMARS MLRS shells were intercepted.