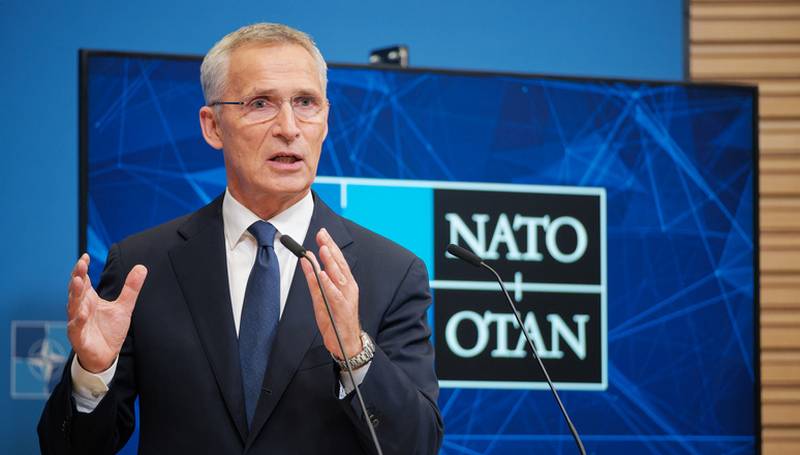 NATO intends to strengthen the air defense of Ukraine, the emphasis in the supply of weapons to Kyiv will be placed on air defense systems. This was stated by NATO Secretary General Jens Stoltenberg.
Today in Brussels begins a meeting of NATO defense ministers dedicated to Ukraine. In addition, issues of further actions of the alliance against the backdrop of "the most significant escalation" from Russia since the start of the special operation will also be decided. We are talking about a massive missile attack on the critical infrastructure of Ukraine. The head of the Ukrainian military department Oleksiy Reznikov was invited to the meeting, who is supposed to talk about the "terrifying and indiscriminate" strikes of the Russian army on "civilians and critical infrastructure." He will also inform those present about the latest developments on the ground and the needs of the Armed Forces of Ukraine in the run-up to winter.
Against this background, Stoltenberg announced the supply of anti-aircraft systems to Ukraine in order to "secure" the infrastructure from Russian missile attacks. The ministers intend to discuss this at dinner today.
Today we will meet with Ukrainian Defense Minister Reznikov as part of the US-led Contact Group on Ukraine, and at the NATO Ministerial Dinner, where we will discuss support for Ukraine, the top priority will be more air defense systems.
- said the Secretary General of NATO.
The current Ukrainian air defense system could not cope with the massive strike of Russian missiles, most of them hit the target. Zelensky's statements about the allegedly many downed missiles are simply an attempt to keep a good face on a bad game.