Borrell: NATO may have deceived Russia, but that's history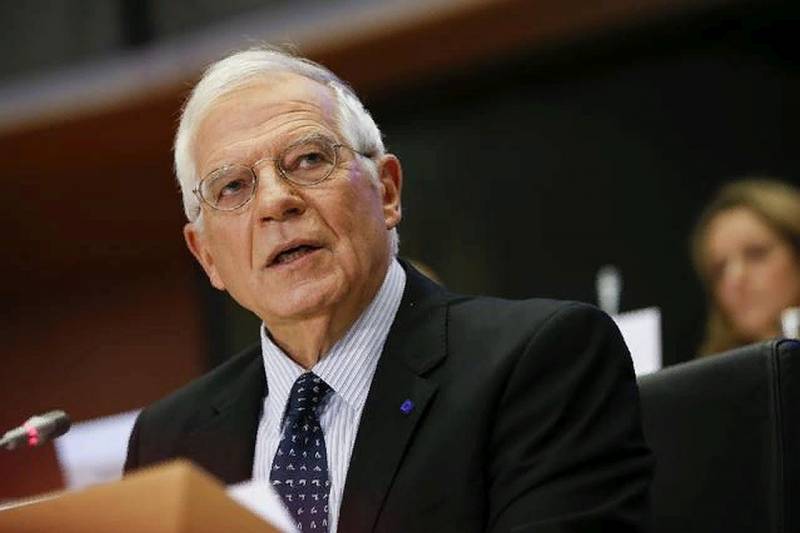 The chief diplomat of the European Union spoke about NATO's promises that the alliance once made to Russia, and the failure to fulfill which served as one of the reasons for the outbreak of a military conflict in Ukraine. The corresponding statement was made by Josep Borrell during a speech at the Charles of Antwerp Foundation in Madrid:
I am not satisfied with the reasoning and arguments by which many, including my friends, justify the aggression (of Russia) by the fact that NATO did not fulfill its promises. Perhaps it was. But it's already
story
. None of this justifies what is happening now.
Under the promises that the North Atlantic Alliance did not fulfill, the head of European diplomacy clearly means NATO's communication about non-expansion to the east. It is curious that Borrell entered into a correspondence discussion with some "friends", which clearly indicates internal disagreements in the EU countries and Brussels on this issue. This version was confirmed the day before by Slovenian Prime Minister Janez Jansa, who admitted that there is no unity among the leaders of the European Union on the issue of Ukraine's membership in the North Atlantic Alliance.
The head of the EU foreign policy department stressed that the European Union has "numerous obligations" to Kyiv, and by protecting Ukraine, Europe "defends itself." From this revelation it clearly follows that at least a part of the European leaders and politicians of the EU perceive themselves as a party to the conflict in the confrontation with Russia in Ukraine. At the same time, Borrell assured that assistance to Kyiv would be carried out in the economic, financial and military spheres for as long as needed.
The fact that Western politicians easily refuse promises and skillfully distort historical facts and events in their own interests has long been known. Attention should be paid to the subtext of Borrell's statements, perhaps, to those countries that still believe the promises and assurances of the United States and its allies. True, there are fewer of them, including thanks to such revelations of European diplomats.