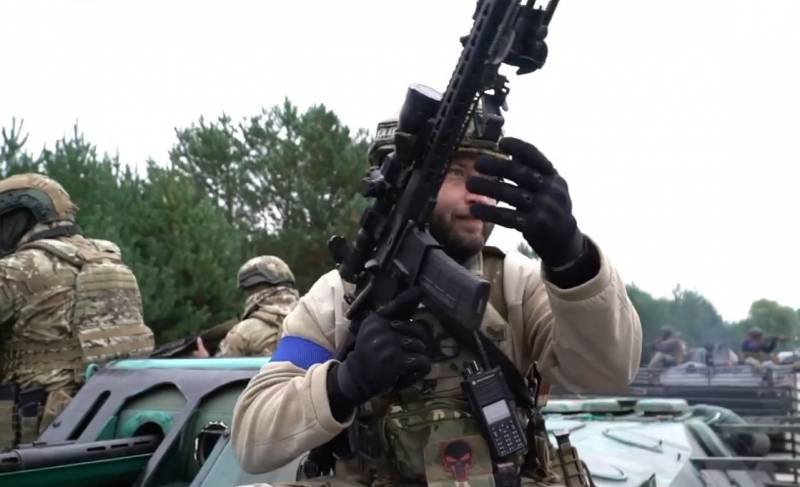 Foreign intelligence services continue to train militants for operations on the territory of Belarus, training is being conducted in the neighboring countries of the republic, including Ukraine. This was announced by the chairman of the State Security Committee of the Republic Ivan Tertel.
At present, up to 300 militants have been trained by foreign instructors in Ukraine to capture one of the regional centers of Belarus with the task of creating a springboard for a further offensive. Also, the preparation of combat groups for operations on Belarusian territory is underway in Poland and Lithuania. At the same time, various scenarios for the capture of Belarus are being worked out, up to the use of tactical nuclear
weapons
if it can't be done quickly.
(...) The West, according to our data, believes that it should by no means lose. Therefore, it is being discussed, including the possibility of using tactical nuclear weapons or the use of those groups that are created for direct aggression against our country and against our allies.
- said the head of the KGB of the republic.
According to Tertel, Minsk has reliable information about the preparation of terrorist attacks on the territory of Belarus, including on the railway, in order to prevent the transfer of Russian troops. All this is supervised by the American and British intelligence services.
Meanwhile, Ukraine has strengthened its military presence on the border with Belarus, bringing additional forces there and increasing the fire component. The day before, the commander of the Joint Forces of the Armed Forces of Ukraine Sergey Naev visited the border areas, who checked the readiness of the special forces units to carry out their assigned tasks. As stated, Kyiv allegedly expects the penetration of sabotage and reconnaissance groups from the Belarusian territory.