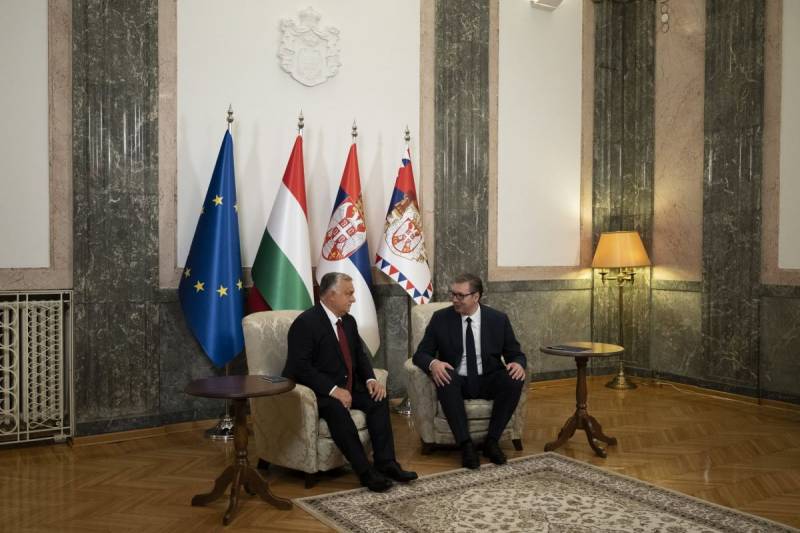 The leader of the Serbian Radical Party, Vojislav Seselj, said that during the aggression of the North Atlantic Alliance in the late 90s, the Yugoslav military was preparing for different scenarios, including an attack by ground forces from the north. So the Serbian politician, who at that time held the position of Deputy Prime Minister of the Republic, spoke about the words of the Prime Minister of Hungary Viktor Orban about NATO's demand that Hungary attack Serbia in 1999, which Budapest refused.
Seselj spoke about this in an interview with the local TV channel TV Pink.
We are talking about the statement of the head of the Hungarian government, Viktor Orban, which, with his permission, was announced by Serbian President Aleksandar Vucic. He said that in 1999, Bill Clinton, then President of the United States, suggested that Budapest use its troops to attack Yugoslavia by land from the north, so that it would pull its forces from Kosovo to Vojvodina.
Šešelj stated that at that time Yugoslavia had sufficient capabilities to defend the country from an attack from the north. At that time, Serbian units were secretly based at various facilities in Vojvodina. In particular, combat aircraft were concentrated in an underground tunnel on a highway near Novi Sad.
The politician noted that the majority of ethnic Hungarians living in Serbia proved to be true patriots of their country, many of them died fighting alongside the Serbs. Seselj said he was not at all surprised by Orban's refusal to send troops into Yugoslavia in 1999.