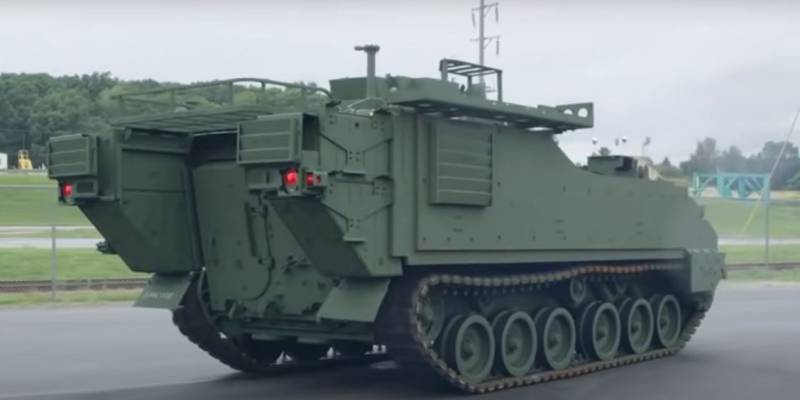 This summer, a request for proposals was published in the US for industry to develop and build prototypes for a program of new (hybrid) combat vehicles. Applications are due in early November, said Maj. Gen. Glenn Dean, executive director of the Army's Ground Combat Systems Program.
Last year, the US Army awarded contracts for the development of preliminary designs within 12 months. Five companies took part in it: Oshkosh Defense, BAE Systems, General Dynamics Land Systems, American Rheinmetall Vehicles and Point Blank Enterprises.
There are vehicle suppliers who did not participate in the first stage, but theoretically could compete. We think that all five current competitors will be bidding. Each must make their own business decision about the likelihood of success in the next step.
Major General Glenn Dean said.
The Army has adjusted its RFP several times based on industry feedback, Dean said. In September, the Army issued an amendment requiring every company that applied to complete a "task" for a modular open systems architecture, he said.
The Bradley replacement could be the US Army's first hybrid combat vehicle.
The original concept called for 12, but the army required 7 vehicles with the possibility of delivering four more. The change allows the service to manage the high cost of prototypes.
The optional manned combat vehicle program team is working with the Army's Test and Evaluation Command to test digital systems, which could enable earlier and faster testing with fewer prototypes, Dean said. The Army also allows industry teams to suggest when they are ready to review a project, rather than having the service set hard and fast deadlines.
He added that the army expects to award a contract with three manufacturers around April 2023. The detailed design phase will take place in FY 2023 and 2024, and the prototype phase will begin in FY 2025.
Washington expects to select one company in the fourth quarter of fiscal year 2027 to produce small-scale cars. Commissioning of the first such machine is scheduled for fiscal year 2029, and full-scale production should begin in fiscal year 2030.