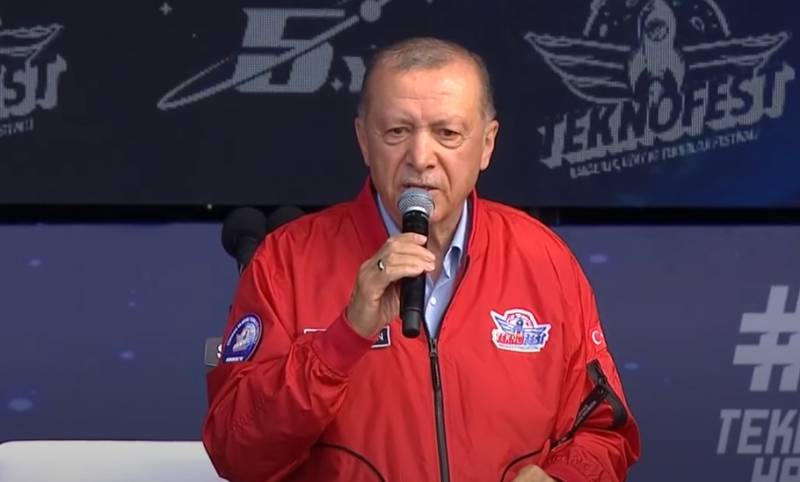 The President of Turkey has sharply criticized his Western counterparts. According to Recep Tayyip Erdogan, the leaders of the Western countries did not timely assess the situation with the fighting on the territory of Ukraine.
Turkish President:
They themselves could not give an adequate assessment of what was happening, and now they are thinking what kind of winter it will be - cold or relatively warm in order to survive it.
According to the President of Turkey, a new era is coming, which may become an era of conflicts, but not a century of development and prosperity.
Erdogan noted that against this background, the rich are getting richer, and the poor are getting even poorer, which leads to a scaling of social inequality.
Erdogan:
This looks like a really bleak picture. Just look at inflation. There were no such indicators for 60 years. And even in Western countries, which have always stood at the pinnacle of economic success.
At the same time, the Turkish president did not specify that it was precisely by deepening inequality, unleashing wars and interfering in the internal affairs of other countries that the West managed to be on this very peak. While the Western powers were pursuing a colonial, essentially predatory, policy, people in dozens of countries around the world were barely making ends meet. Therefore, the words about the ended era of prosperity from Erdogan are somewhat sly. Billions of people on the planet - in Iraq, Afghanistan, Syria, Libya, the countries of central and southern Africa, central Asia, South America - have problems with economic well-being for a long time. While they bathed in unsecured money, others were, and, unfortunately, still forced to look for something to feed themselves and their children with. Therefore, the term "an era of development and prosperity" is a cynical word for them. For the past decades, they have been living in endless conflicts, most of which were provoked precisely by the prosperous West.