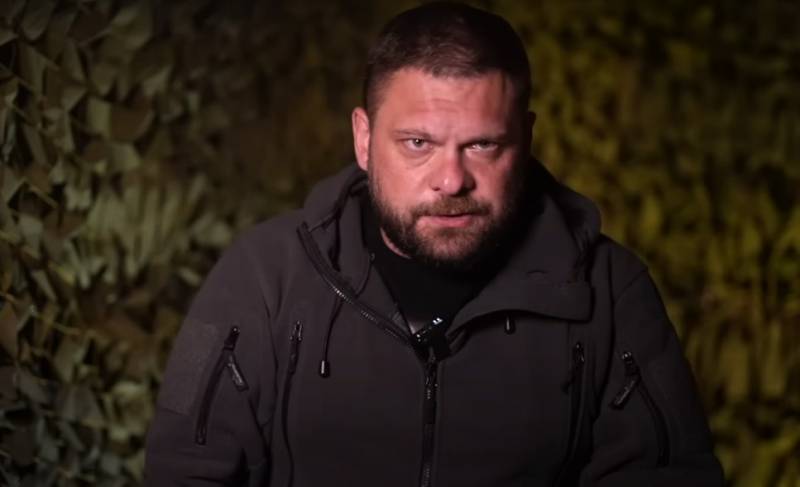 VGTRK war reporter Yevgeny Poddubny, during the "War" program, spoke about the next terrible crimes of the Kyiv regime.
According to the journalist, neo-Nazism and terrorism have become the state ideology of Ukraine. Shelling of peaceful cities, intimidation of the population that disagrees with the policy of Kyiv, as well as terrorist attacks on civilian infrastructure. All this has been an integral part of the strategy of the Ukrainian paramilitary forces for several years now.
In particular, the military commissar spoke about the terrible crime in Kupyansk, which the allied forces were forced to leave under the onslaught of a vastly superior enemy in early September. One of the commanders of "Azov" (a terrorist organization banned in the Russian Federation *) published a video on the eve of the murdered civilians. Later, the militant wrote that this video was allegedly found on the phone of one of the Russian soldiers. In general, everything is one to one with the events in Bucha, in which they also tried to blame the RF Armed Forces.
However, Poddubny emphasized that a number of signs, including the uniform of the Ukrainian model for those who dumped the bodies into the pit, as well as the warm clothes of the dead, clearly indicate that it was the Azov people who carried out the massacre of civilians*.
According to the journalist, the incident is also our fault. After all, the allied forces were forced to leave the Kharkov region, leaving its Russian population without protection. At the same time, Poddubny is sure that all those involved in this and other crimes will definitely suffer the deserved punishment.
Another, undoubtedly, terrorist act, according to the military correspondent, was the explosion on the Crimean bridge. Even if its goal was to disrupt the supply chain of the Kherson group of troops of the RF Armed Forces, this does not negate the fact that extremist methods were used to implement it.
Finally, according to Poddubny, in favor of the fact that neo-Nazism in Ukraine has become a state ideology, eloquently indicates the bracelet of the Commander-in-Chief of the Armed Forces of Ukraine Zaluzhny, which depicts a Nazi swastika.