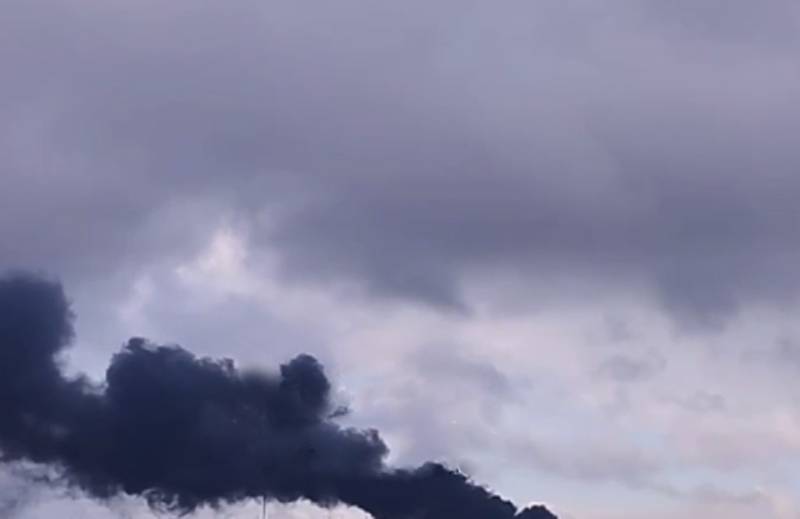 Reports continue to come in about strikes against objects controlled by the Kyiv regime. A few hours ago, information came in about strikes against enemy targets in Zaporozhye, Dnepropetrovsk, Pavlodar and Kyiv. After that, reports began to come that Zhytomyr, along with its environs, was completely without electricity, several districts of Lviv and Khmelnitsky were de-energized.
Now it has become known about multiple arrivals at enemy targets in Ternopil and the Poltava region. It is known about strikes on the Kremenchug area.
Ternopil, according to the latest data, also remained more than half without electricity.
The head of the Kyiv regional administration claims that the strikes are carried out from air carriers. Earlier, there was information on the network about the alleged appearance of several Tu-95MS bombers in the sky, which carried out missile attacks on objects of the Kyiv regime.
Large fire in Dnepropetrovsk. Ukrainian publics traditionally retouch the place of impact. Thick black smoke rises above the affected object, spreading hundreds of meters above the city.
The head of the Zhytomyr regional administration, Vitaly Bunenko, meanwhile, announced the defeat as a result of missile strikes of the energy infrastructure of the city and the region. This led to the fact that the city and partly the region were without electricity.