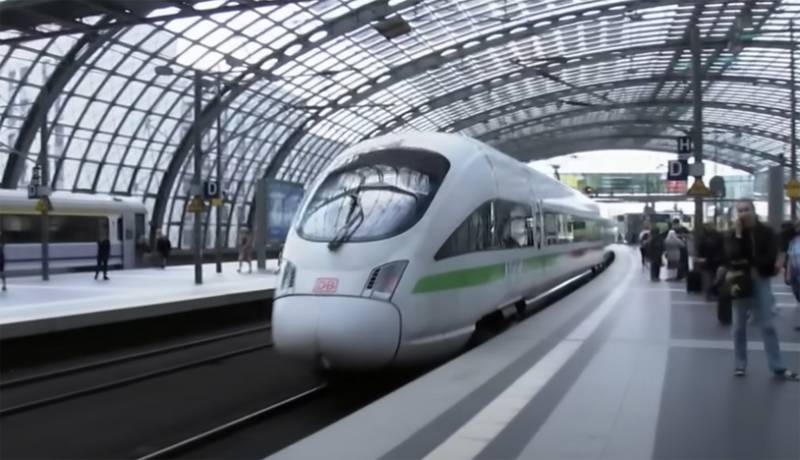 In Germany, they are trying to analyze yesterday's incident with dozens of trains in the north of the country. Recall that the trains could not move according to the schedule for about 3 hours due to a large-scale failure, which was first called a cyber attack, then sabotage.
In this regard, Carsten Breuer, General of the Armed Forces of Germany, shared his opinion with journalists. According to him, the risks of attacks on the country's key infrastructure have increased significantly.
German general:
In Germany, any power plant, any station, any pipeline can be attacked. Infrastructure becomes a target and is under hybrid threats.
According to the German general, reconnaissance flights of drones over the barracks of the Bundeswehr should also be classified as hybrid threats.
Carsten Breuer:
All this is happening against the backdrop of events in Ukraine. Confidence in the security system has been shaken. We are not talking about an enemy army that would attack our country with soldiers and
tanks
. But we are talking about pinpricks that instill uncertainty in society and undermine confidence in our state.
The general noted that so far it has not been possible to establish who was involved in the attack on the railway network in northern Germany. It is known that the "crime scene" is located in the Hohenshönhausen area. But, as it turns out, it's not the only one. Fiber optic cables were damaged in the Carover Kreuz district of Berlin, as well as in the federal state of North Rhine-Westphalia. The data backup system is out of order.
German Transport Minister Volker Wissing:
The cables necessary for the movement of trains were deliberately cut.
Deutsche Bahn press officer:
With all the will, it is by definition impossible to permanently protect the entire rail network in all directions.