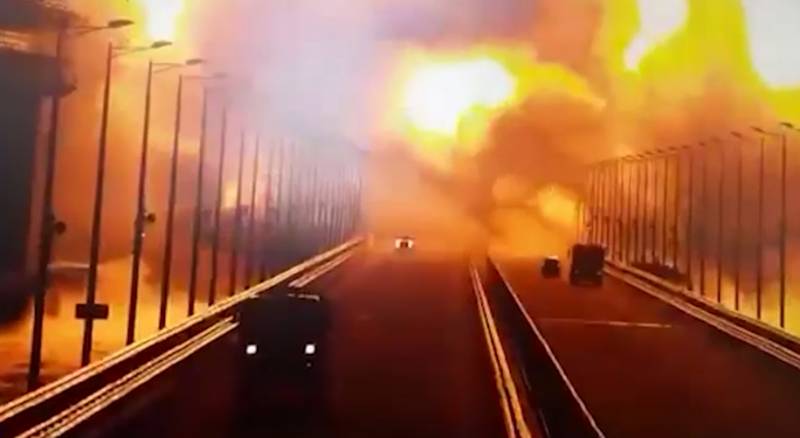 The Crimean bridge, being an object of strategic importance, is by default equipped with permanent video surveillance systems. One of the cameras, as the Military Review already wrote, filmed the moment the truck exploded. And although it is quite difficult to examine the car in detail due to poor quality, some "experts" seem to have been able to identify the car. A video is circulating on the network in which the truck, which allegedly became the very bomb, passes one of the traffic police posts at the entrance to the bridge.
The car is moving presumably from Krasnodar. The footage shows that at the post, the traffic inspector urges the driver to open the doors of the van and looks inside. Apparently, not finding anything suspicious, they let the car through. Moreover, there are armed servicemen at the post, given for reinforcement.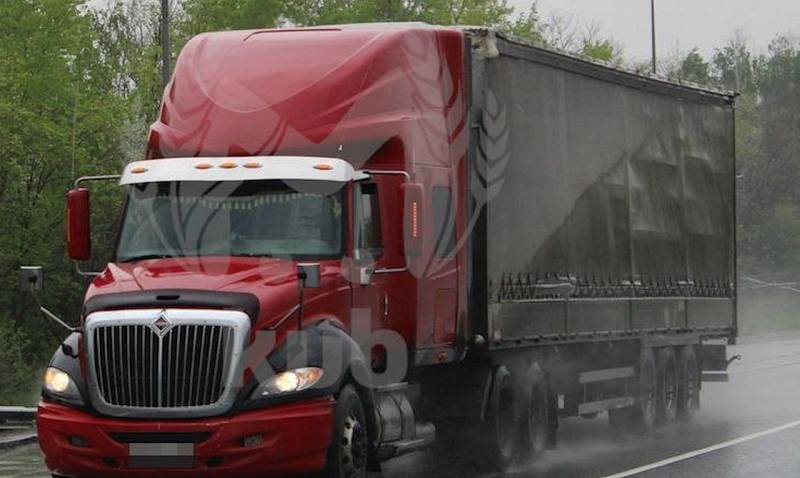 Of course, it is possible and necessary to make claims against the traffic inspector in the event that explosives were really carried in the truck. But the traffic on the highway towards the Crimea is large, it seems that there is no physical possibility to thoroughly check each truck with correctly executed accompanying documents. Especially if no such command was received from above. Moreover, the version that the truck could not have been connected with the explosion at all, but simply ended up in the place where this explosion thundered for a different reason, cannot yet be ruled out.
It is important to note that in two districts of the Krasnodar Territory, in the north and east of the Republic of Crimea, an increased ("yellow") level of terrorist threat has been operating for several months. According to the classification of the National Anti-Terrorism Center, this is a high level of threat, which is introduced "if there is confirmed information about the real possibility of committing a terrorist act." The phrase "confirmed information about a real possibility" should be emphasized in particular.
Judging by the frames of the video, nothing much has changed in the work of the traffic police after the transition to the new regime. Unless, armed submachine gunners are now on duty (or rather, they are serving) at the post - as already noted.
Of course, based on the results of the emergency, an investigation will be carried out, already being carried out, by a specially created government commission. Investigators of the UK, who urgently opened a criminal case, will identify the perpetrators. And those who committed criminal negligence.
I would like to hope that appropriate organizational conclusions will be made.
The question is: can this firefighting after what happened prevent subsequent similar incidents? And their probability, unfortunately, is not equal to zero. And what kind of regime should be introduced in the real front-line regions in order for the employees of the relevant law enforcement agencies to start working in a truly enhanced regime? The main thing is to do without looking for a switchman, as it usually happens in such cases.