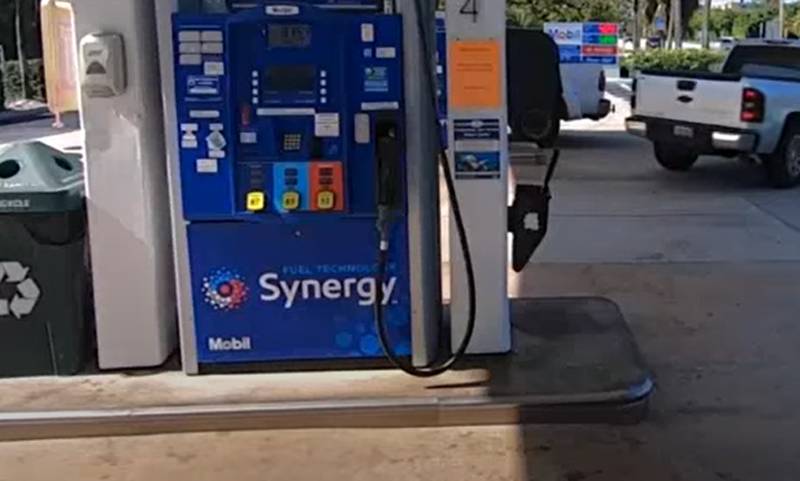 In the US, after more than two months of falling prices for motor fuels, their growth has begun again. He is associated with the decision of OPEC + to take the path of reducing production by 2 million barrels per day. On Friday alone, the average increase in gasoline and diesel prices in the United States reached 4%, which effectively nullifies all decisions of the Biden administration to contain prices.
Recall that earlier, in order to reduce prices for motor fuel, Biden began a record withdrawal of oil from American storage facilities. To date, stocks in these vaults are the lowest in the entire
history
their existence, and gasoline and diesel are becoming more expensive again.
For Biden and the entire Democratic Party, this situation is dangerous, since congressional elections will be held in November. If the upward trend in prices continues, the Democrats may lose their majority in at least one of his chambers.
In this regard, Biden accuses Russia and Saudi Arabia of "collusion" regarding the decision to reduce oil production.
President of the U.S.A:
I cut my gas prices by more than $1,6. But they are growing again. It's because of what Russia and Saudi Arabia have done. Prices for medicines, health care, energy will rise.
The Saudi Foreign Minister, commenting on the US claims, recalled that the United States is among the largest countries in terms of oil production. According to Adel al-Jubeir, the problem for the US is that it has few oil refineries of its own.
Jubeir:
Claims that Saudi Arabia intended to harm the US economy are fundamentally wrong.