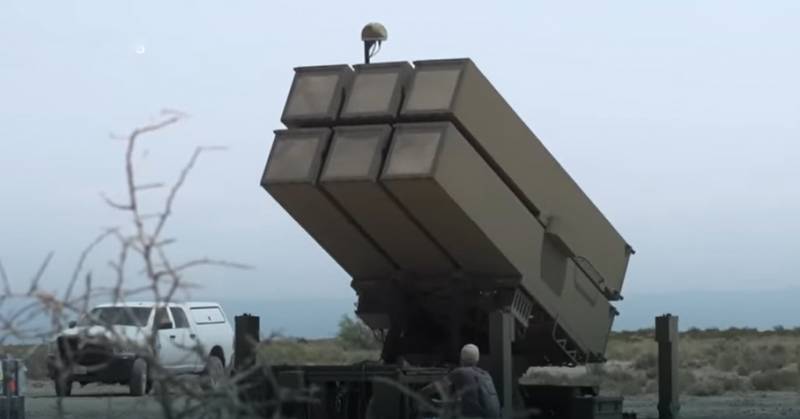 The US Defense and Security Cooperation Agency (DSCA) announced the intentions of the Middle Eastern country, notifying the US Congress of the potential sale. In addition to the NASAMS air defense system, Kuwait will receive dozens of missiles of various types. These are AIM-120C-8 (AMRAAM), AMRAAM-Extended Range (AMRAAM-ER), AIM-120-C-8 AMRAAM and AIM-9X Sidewinder Block II. The Kuwaiti order includes a complete package - radars, missiles, cryptographic modules, information distribution terminals, control centers, simulators, radar units, etc. The United States will provide full logistical and technological support to Kuwait.
As of October 6, the US Congress has 30 days to consider Kuwait's application. There is a possibility that the price will not be $3 billion, but will undergo a correction. It depends on Raytheon, who together with Kongsberg Defense & Aerospace are the manufacturers of the system.
In recent years, NASAMS has begun to attract more and more customer interest. It is Norway's national air defense system. The range is medium and it is designed to deal with drones, helicopters and all types of fighters. NASAMS successfully countered, intercepted and destroyed cruise missiles.
Currently, five countries are awaiting a response to its acquisition. Hungary, Qatar and Taiwan have already placed their orders for NASAMS. There is interest from India, Estonia and Latvia. Not to mention Ukraine, which is going not to buy these air defense systems, but to take them as a gift ...
NASAMS has an average range of 25 to 30 km, depending on the rocket used. The maximum height at which the rocket flies is 21 km.
The system can be integrated into vehicles and, thus, turn from a ground-based system into a mobile system for operation in difficult terrain. The NASAMS complex is often seen on a 6x6 chassis, but its practicality lies in the fact that after a quick modification it can be easily integrated into cars with a 4x4 chassis.
The NASAMS I system works with the US-made MPQ-3 Sentinel X-band 64D air defense radar, NASAMS II, in addition to Link 16, has a significant upgrade of the radar system, which experts say is better than version 1.
It should be noted that NASAMS has secondary armament, which is designed to provide crew protection in close combat. It includes a MANPADS system with an RBS 70 laser guidance system and a 40-mm Bofors L70 gun.
Experts are debating whether these systems will end up in Ukraine. Given the chain of events, you need to be prepared for such a development of events.