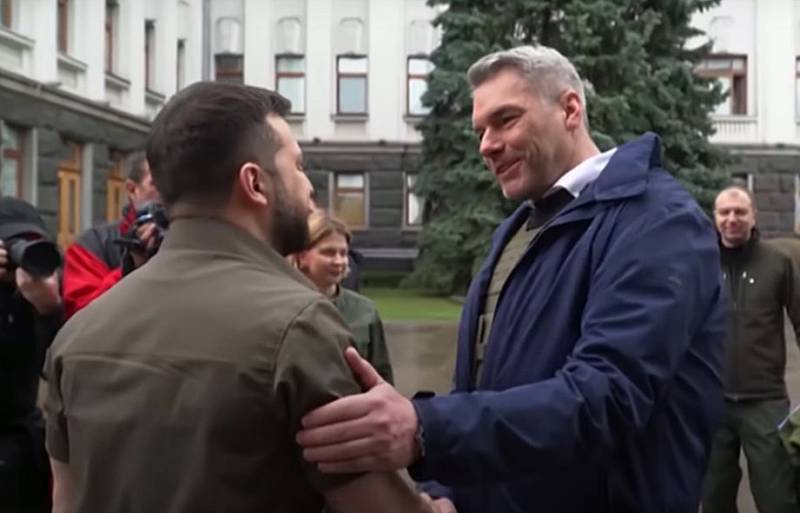 Austrian Chancellor Karl Nehammer once again stressed that his state would not supply lethal weapons to Ukraine.
weapon
.
In a recent press conference, Nehammer reportedly expressed his commitment to the position his country has taken since the beginning of the conflict in Ukraine. Austria supplies only protective equipment for the Armed Forces of Ukraine, including non-lethal weapons, as well as equipment: bulletproof vests and helmets.
It is interesting how Kyiv will react to the Austrian chancellor's statement. Earlier, the head of the German government, Olaf Scholz, who refused to supply NATO-style heavy equipment to Ukraine, was accused in Kyiv of lack of leadership qualities, and was also reminded of Germany's Nazi past, which is extremely insulting for the Germans.
However, after the recent statement by Volodymyr Zelensky, who called on the West to launch a preemptive strike against Russia, all sane leaders of Ukraine's partner states should think carefully about whether it is worth supplying Kyiv with at least some weapons.
Recall that the words of the Ukrainian President have already caused a wide resonance in the world community. In this connection, Zelensky's office even had to make excuses for his statements. Like, in his speech he did not mean nuclear weapons. And in general, he spoke about the period up to February 24, and only about a preventive strike in the form of sanctions.