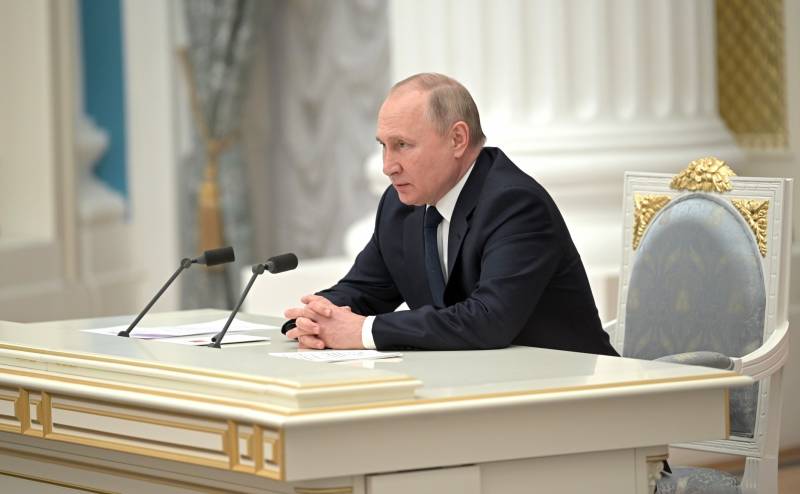 Russian presidential spokesman Dmitry Peskov said that some of the disagreements and disputes around the special operation in Ukraine, which take place among the inner circle of Russian President Vladimir Putin, are part of the normal working process.
Dmitry Peskov commented on some rumors about a split in Vladimir Putin's entourage over the SVO, answering a question from a representative of the American edition of The Washington Post.
When difficult decisions have to be made, such as the recent announcement of partial mobilization, it is natural that some disagreements arise, the Russian presidential spokesman said.
According to Peskov, discussions and disputes within the government on economic issues, education or the conduct of the SVO are a common occurrence, not related to the split. He also called a lie the information spread in the media that there are people in the president's entourage who openly oppose a number of his decisions.
Earlier, The Washington Post published information about an alleged split in the entourage of the Russian president, that one of Vladimir Putin's close associates openly criticized the course of the NWO and how the president manages the military. These statements were especially actively exaggerated by the Ukrainian media, which raised certain questions about the reliability of the sources.
Recall that today is Vladimir Putin's birthday. The leaders of the CIS countries, as well as the heads of states of the so-called far abroad, including Egypt, Turkey, India, China, Indonesia, Argentina, Syria, North Korea, Saudi Arabia, and others congratulated the Russian president on his 70th birthday.