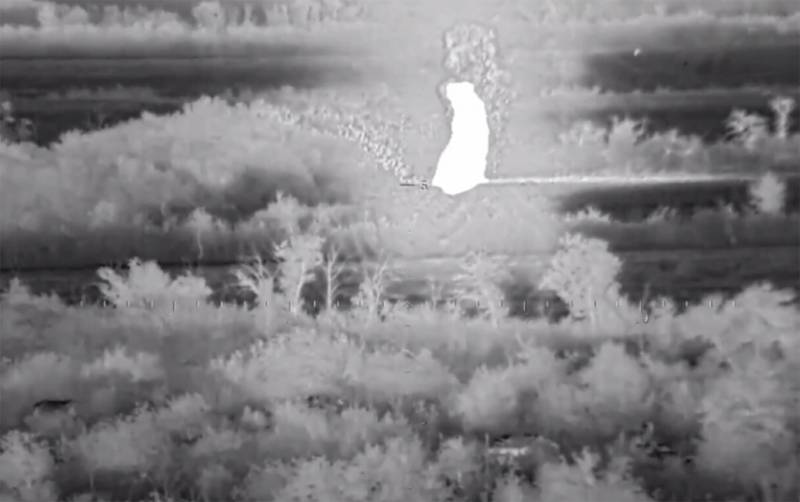 Burning enemy tanker
Soldiers of the People's Militia Corps of the DPR and LPR, who, after the republics became part of Russia, have not yet managed to change their official status, are conducting raids on the rear of the enemy in a number of areas. The tasks of such raids are not only reconnaissance activities, but also sabotage activities. One of the tasks is to "immobilize" the enemy's military equipment without wasting resources on its complete destruction.
Several successful raids with the fulfillment of the assigned task were carried out by DPR special forces soldiers.
It became known that the fighters as part of the group advanced behind enemy lines, where they identified the locations and routes of fuel tanks used to refuel armored vehicles. Having reached a distance suitable for hitting a target, a blow was struck at the tanker using anti-tank systems. The guided missile hit the target. The tank truck caught fire.
The enemy armored vehicles did not wait for the fuel that was necessary for further hostilities.
It is noteworthy that several special forces groups behind enemy lines have identified several fuel supply routes. And on each of these routes, the destruction of tankers was carried out.
Experts note that in some areas it is possible to take enemy equipment safe and sound as a result of the fact that its crews are faced with the zeroing of fuel supplies and the lack of delivery of its new batches. Groups of special forces fighters advance to the equipment that Ukrainian fuel trucks tried to get to and liquidate the crews.