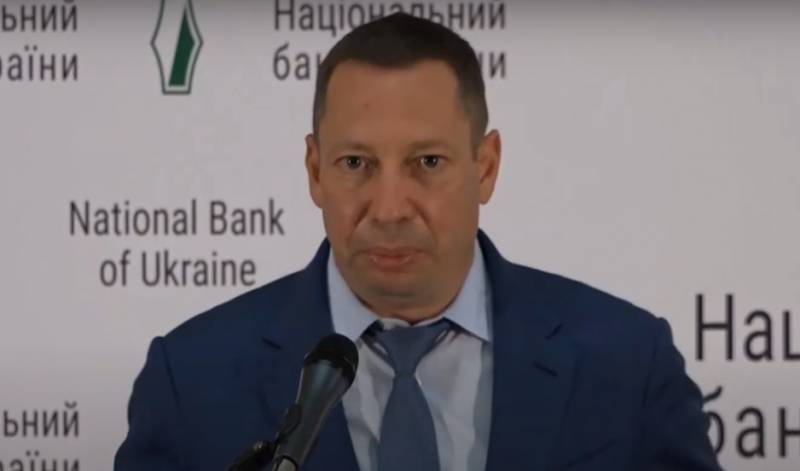 In Ukraine, the "hunt" for officials objectionable to the Kyiv regime continues. The former head of the National Bank, Kirill Shevchenko, who resigned on October 4, has been prosecuted.
It is reported that the specialized anti-corruption prosecutor's office and the National Anti-Corruption Bureau suspect Shevchenko and his former colleagues of fraudulent activities related to the withdrawal of money when attracting deposits at Ukrgasbank, which he headed from 2014 to 2020.
At the same time, unnamed sources of the publication in the banking circles of Ukraine claim that the reason for the resignation of the head of the National Bank was by no means a criminal case initiated against him, but a conflict with the presidential office, in particular, with its head Andriy Yermak. Shevchenko was often accused of inconsistent actions with the OP and the Cabinet of Ministers. On the eve, apparently, the conflict reached its climax.
In addition, the same source emphasizes that the past "frauds" of the head of the NBU have been known for a long time. However, when Shevchenko was approved for this post, the president's office promised to forget about his former "sins".
On Bankovaya, they decided to get the "dark ins and outs" of the ex-head of the National Bank from under the cloth. At the same time, this is not done in retaliation.
According to the interlocutor of "Strana" (Ukrainian edition), it is possible that the case against Shevchenko is an attempt to justify before Western partners.
Everyone at Bankova understands that after the head of the NBU was forced to resign, questions from the IMF and other Western partners will certainly follow. After all, this is not the first head of the National Bank of Ukraine who leaves his post ahead of schedule, which is an unusual practice for the West.
Now, according to the source of the Ukrainian publication, the Kyiv authorities will have a "reinforced concrete" justification to their creditors. After all, the "swindler" was promptly removed from such an important post.