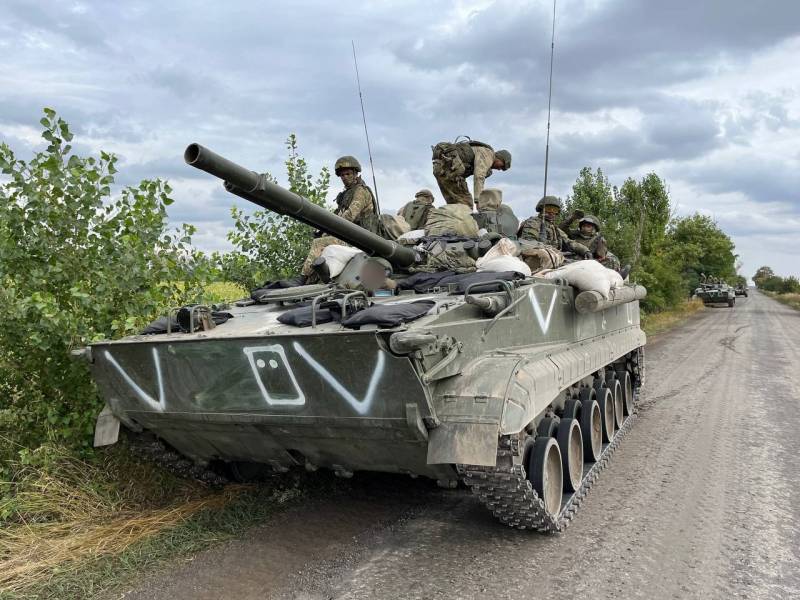 It is still calm in the Starobelsky direction, there are no active hostilities, the enemy continues to draw up reserves, preparing to deliver a series of strikes in several sectors at once. However, ours are not asleep either, the defense is being built strong, according to all the rules. There is a long distance between us and the enemy, in some areas reaching 30 km, the Armed Forces of Ukraine are afraid of Russian artillery.
According to the Rybar TG channel, in the Kupyansk region, two battalions from the 14th brigade of the Armed Forces of Ukraine were seen moving towards Orlyanka through the gray zone. At the same time, units of the same 14th brigade are preparing to attack the positions of the Russian Armed Forces in the Tavolzhanka area, the Vushniks were reinforced by several
tanks
. At the same time, the enemy is afraid to attack head-on, the terrain in this area is too difficult. Several companies from the brigade have already refused to go on the offensive, declaring general fatigue.
At the same time, the concentration of forces of the Armed Forces of Ukraine continues for a further strike on Svatovo. According to other information, the movement of Ukrainian BTGs in directions north and south of Svatovo has already begun, trying to cover Russian positions in the area. The data is confirmed that our people left Novoplatonovka, Boguslavka, Glushkovka and Kruglyakovka, which moved into the gray zone. This was done to level the defense and create a new frontier.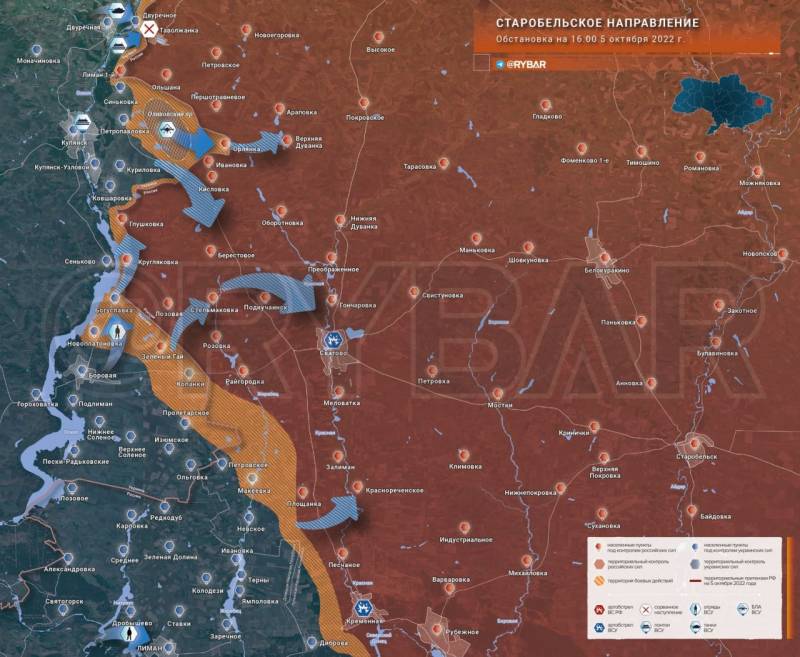 Svatovo is now a key city, losing which we will open the way for the enemy to Severodonetsk, Lisichansk and Rubizhne with further access to Lugansk. Therefore, ours are ready to stand to the death, waiting for the approach of the reserves.
In the Kremennaya area, too, it is relatively calm, enemy DRGs are working, the enemy is shelling the city. In the city itself, the construction of defensive structures continues, it is being prepared for a long defense. As reported from the front line, the task is to hold the enemy, wait for the reserves to approach and how to break in, going on the counteroffensive.
By the way, another unit of foreign mercenaries has been transferred to the Liman region, among which there are a lot of Arabs.