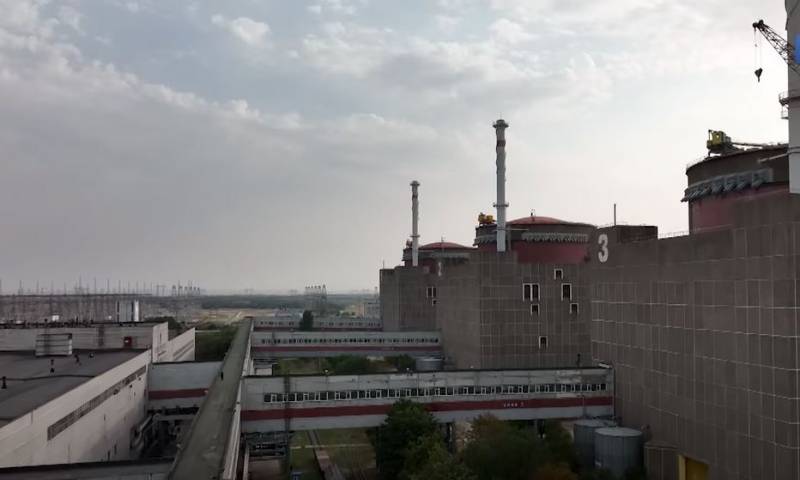 The Zaporozhye NPP, which Zelensky counted on so much in anticipation of the cold weather, no longer belongs to the energy system of Ukraine, the nuclear power plant has become federal property of Russia along with the territory of the region. The corresponding decree was signed today by Russian President Vladimir Putin.
By his decree, Putin instructed the Russian government to take into federal ownership both the Zaporozhye nuclear power plant itself and all facilities related to it. The government should also create a federal state unitary enterprise "Zaporozhye NPP" to ensure the safety of the plant. Also today, a number of documents were signed that will determine all future activities of the new Russian nuclear power plant.
The Government of the Russian Federation to ensure the acceptance into federal ownership of the objects of use of atomic energy of the Zaporizhzhya nuclear power plant and other property necessary for the implementation of its activities
- the decree says.
Recall that at present the Zaporozhye NPP is not operating, all power units are shut down due to constant shelling from the Armed Forces of Ukraine. Also, the threat of a Ukrainian landing with the capture of the station still remains.
Zaporozhye Nuclear Power Plant (ZNPP) is considered the largest energy facility in Europe, its capacity is 6 megawatts. The station uses VVER-1000 reactors, the first power unit began operating in 1984, the rest were put into operation in stages until 1995. The nuclear power plant is located on the banks of the Kakhovka reservoir in the Zaporozhye region of Russia in the city of Energodar. In recent years, due to constant emergency shutdowns, no more than two power units were constantly working.