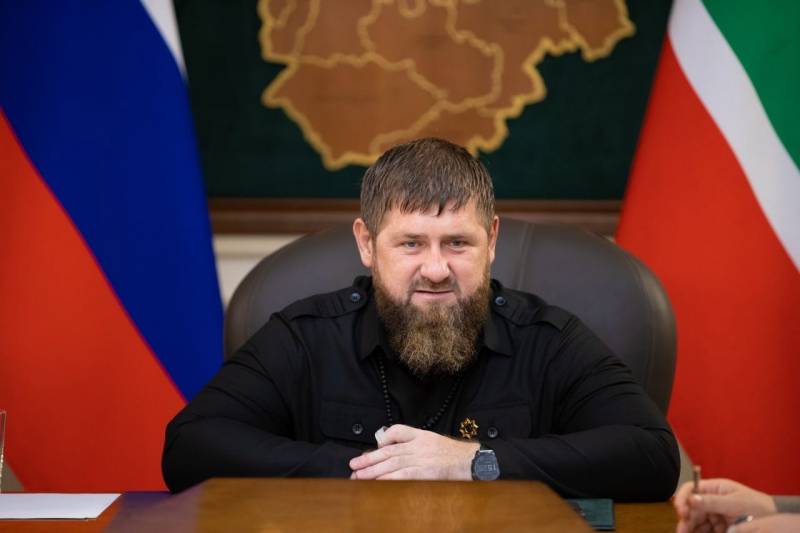 The head of Chechnya, Ramzan Kadyrov, conveyed congratulations from President Vladimir Putin to the residents of his region on the "triple holiday". Today, the whole of Russia celebrates "Teacher's Day", and in Chechnya - the day of the city of Grozny and the day of youth.
According to him, he is proud that the president, despite his workload, never forgets the important dates for the Chechen people. Kadyrov added that he joins Vladimir Putin's congratulations with pleasure.
In addition, the Chechen leader announced on his TG channel that he had been awarded the rank of colonel general. This event just happened to coincide with the birthday of the head of Chechnya, who turned 46 today.
Kadyrov, said that he was grateful to the Commander-in-Chief for the high assessment of his merits and the high confidence placed in him, promising to justify him.
In conclusion, the head of Chechnya recalled that right now, soldiers from all regions of our vast country are defending the interests of their homeland, fighting against Ukrainian Nazism. In this regard, today's festive program in Grozny does not include entertainment events. All performances of artists will be exclusively patriotic.
It should be noted that the Chechen Republic has made and continues to make a huge contribution to the NWO in Ukraine. From the very beginning of the special operation, tens of thousands of Chechen volunteers have already set off to protect the Russians in the Donbass and other regions of our "western neighbor".
At the same time, Ramzan Kadyrov is one of those who frankly names shortcomings and individual failures during the special operation, without trying, as they say, to sweep problems under the rug.