Hemostatic belongs to the group of hemostatic agents - hemocoagulants, the mechanism of action of which is aimed at accelerating blood clotting. Depending on the type of drug, it can reduce the blood flow to the affected area or increase the activity of thrombus formation in general.
Hemocoagulants can be used both to affect the entire body, and locally. Next, consider the most common hemostatics for topical use.
The invention of hemostatics was the result of scientific progress, the beginning of which can be called the discovery of platelets by the French biologist G. Hayem in 1883. In 1916, the first anti-clotting agent, heparin, was discovered. In 1931, a Canadian veterinarian accidentally discovered a second substance, warfarin, an indirect anticoagulant. The main physiological anticoagulant, protein C, was discovered and described in 1976. Thanks to the consistent discovery and description of the action of all three anticoagulants, scientists were able to begin the development of new hemostatic agents.
Modern hemostatics are made on the basis of chitosan - an amino sugar, which is extracted from chitin contained in the shells of crustaceans or insects, as well as fungal cells of the Zygomycote department.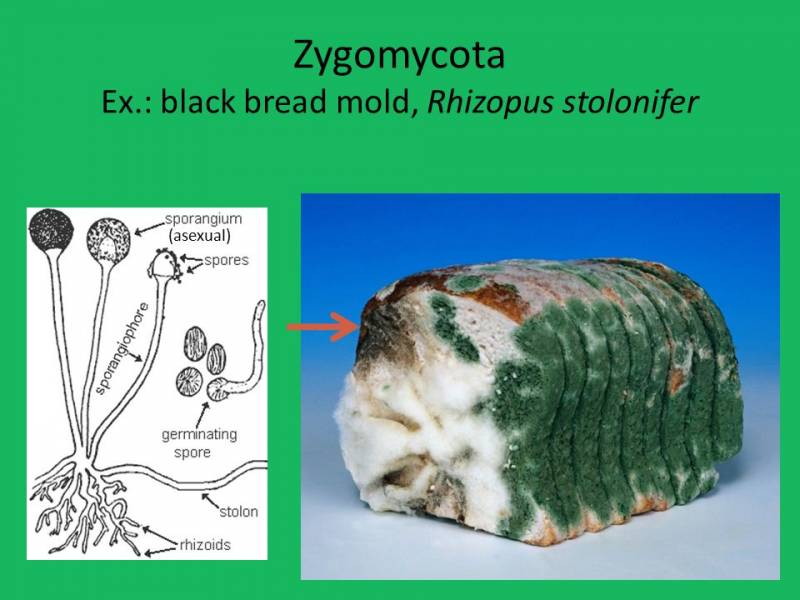 Despite the growing experience in the practical use of these drugs, there is no consensus on the mechanism that provides the hemostatic effect of chitosan, as well as understanding the physicochemical properties of this biopolymer, which determine its ability to stop bleeding. As a result, there are no unified approaches and standards for quality control of chitosan raw materials and finished local hemostatic agents derived from it.
Celox. Manufacturer MedTrade Products Ltd., UK
Celox hemostatics are used
only
with external bleeding or wounds of the limbs. This is due to the mechanism of fluid absorption, since when wounded in the chest or abdomen, the drug will glue everything inside, which will aggravate the condition of the victim. With open head injuries, Celox should also not be used.
Available in several variations depending on the task:
•
Granules.
Celox in its pure form, packaged in packs of 2, 15 and 35 grams. Accordingly, 2 grams for capillary and small arterial bleeding (deep cuts or finger tears). The most common and popular variation is 15 grams. In combination with a tourniquet or tourniquet, it can stop bleeding in the event of a hand or foot tear, as well as a bullet or cut wound. 35 grams is the heavy artillery needed for a complete cut off of the shoulder or thigh. It must be remembered that the effect of the drug is not instantaneous, and the victim continues to lose blood if a tourniquet is not used.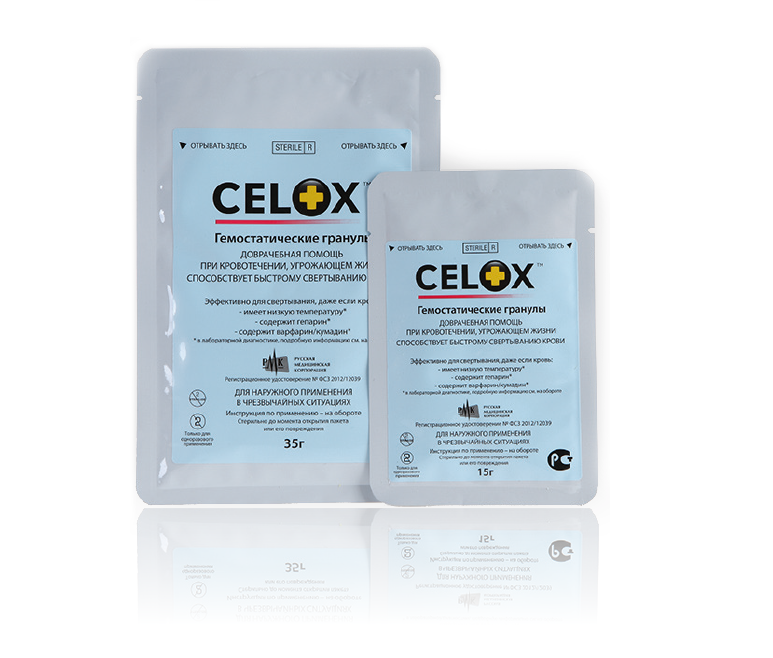 •
Bandage or Z-folded bandage.
Expensive, but universal tool, suitable for doctors and military medics. Viscose material is impregnated with granules and allows you to stop all types of external bleeding. In addition to being easy to use for tamponade, it is not afraid of rain or strong winds, which cannot be said about the powdered version.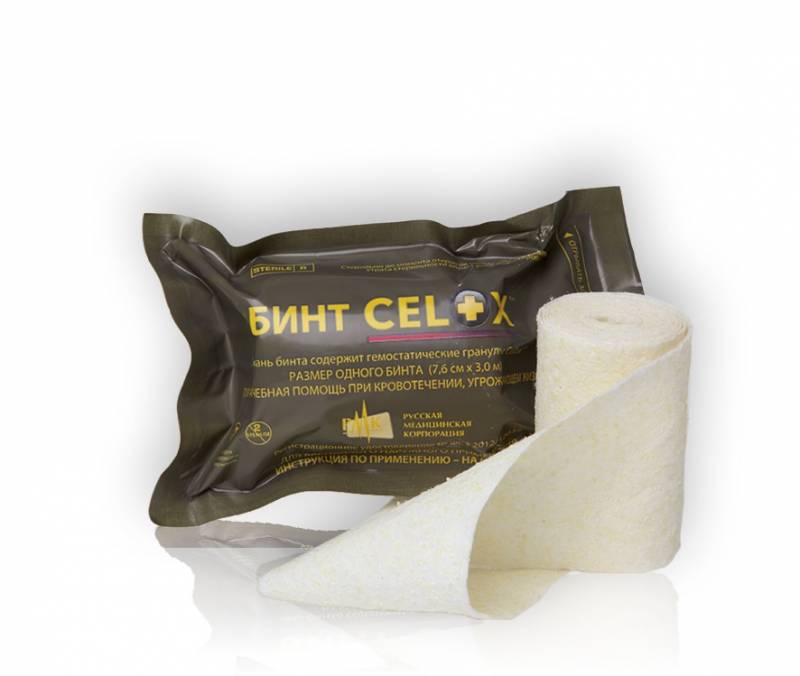 •
Applicator.
A means to stop bleeding in complex penetrating wounds. Due to its length and shape, the applicator allows you to deliver the granules directly to the source of bleeding. Despite the shape of the applicator, the granules from it can be used in the same way as the granules from the package.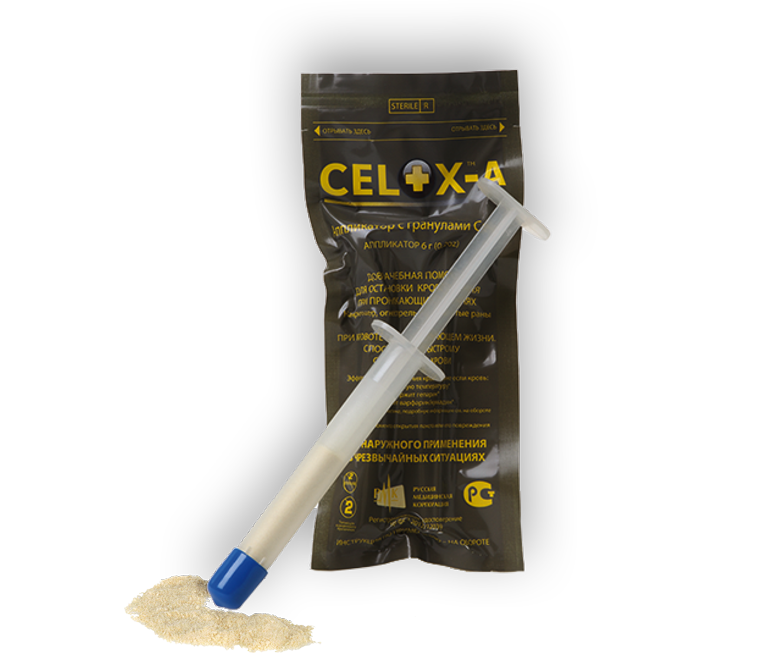 Celox's chitosan is derived from shellfish shells, which can be a very unpleasant surprise for those who are allergic to seafood.
All Celox preparations are designed for one-time use, and they must not be stored open, as they lose their properties.
"Hemoflex". Producer LLC "Inmed", Russia
Hemoflex is a Z-folded bandage impregnated with a second generation hemostatic (some first generation drugs caused burns) with bactericidal properties, which can be left in the wound for up to 48 hours without side effects.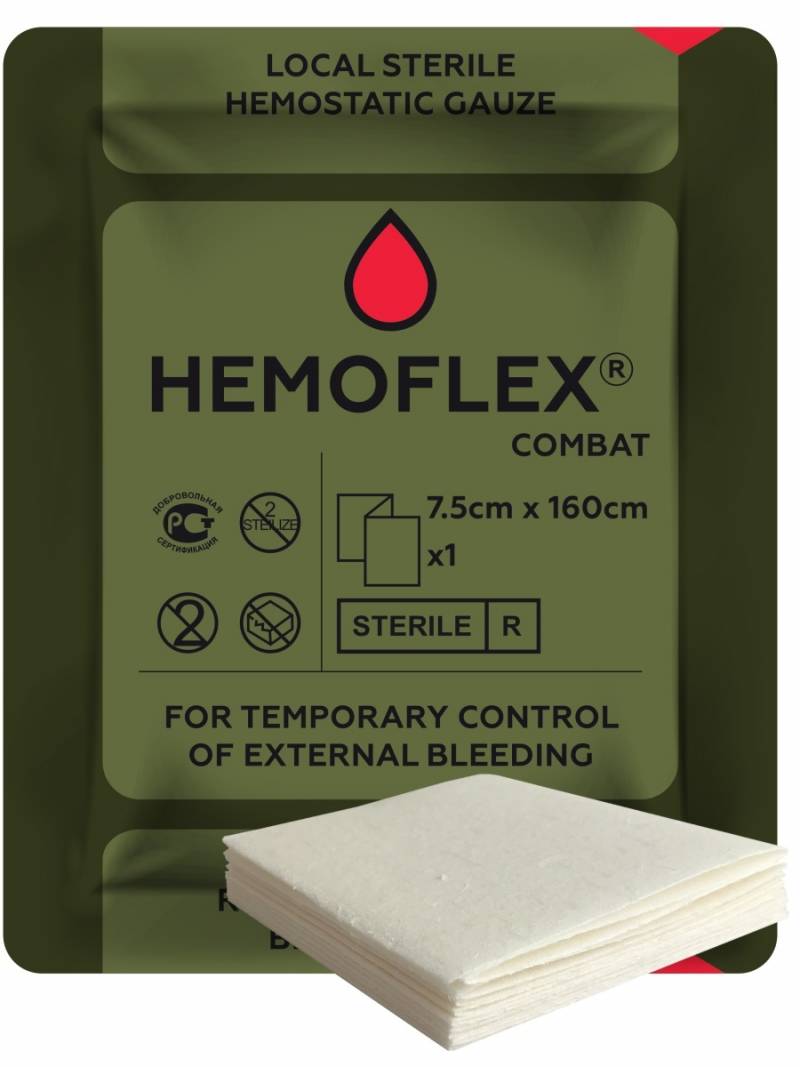 Chitosan "Hemoflex" - of plant origin, that is, from mushrooms. The bandage is very easily modeled according to the shape of the wound and has an excellent hemostatic effect.
I consider it most important to point out that "Hemoflex" can be used for wounds in the chest, abdomen or head.
"Means hemostatic sterile Gepoglos in granules". Producer LLC "Lumi", Russia
Available in several variations depending on the task:
•
Granules.
"Gepoglos" in its pure form, packaged in packages of 15 and 35 grams. The functionality is similar to Celox pellets.
•
Z-folded bandage impregnated with hemostatic.
The functionality is similar to the bandage from Hemoflex. Available in the form factor 8x100 cm and 8x150 cm.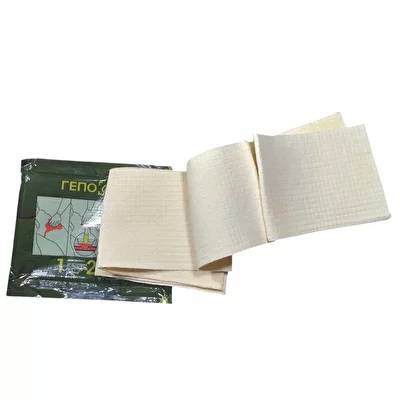 In addition to the products listed above, the company produces hemostatic wipes for domestic use, hemostatic rubber tourniquets and immobilization splints in three sizes (for fingers 46x96x5 mm; standard 110x910x5 mm; XL 150x910x5 mm).
"Hemostatic dressing, antimicrobial "Hemospas BIO" sterile." Producer "MDK-MEDIKA", Russia
The company offers several generations of hemostatics, including the first, which generates heat during operation.
Execution options are very diverse:
•
Granules
in packages of 5, 10, 15, 20 and 35 grams. The functionality is similar to the pellets from Celox and Gepoglos.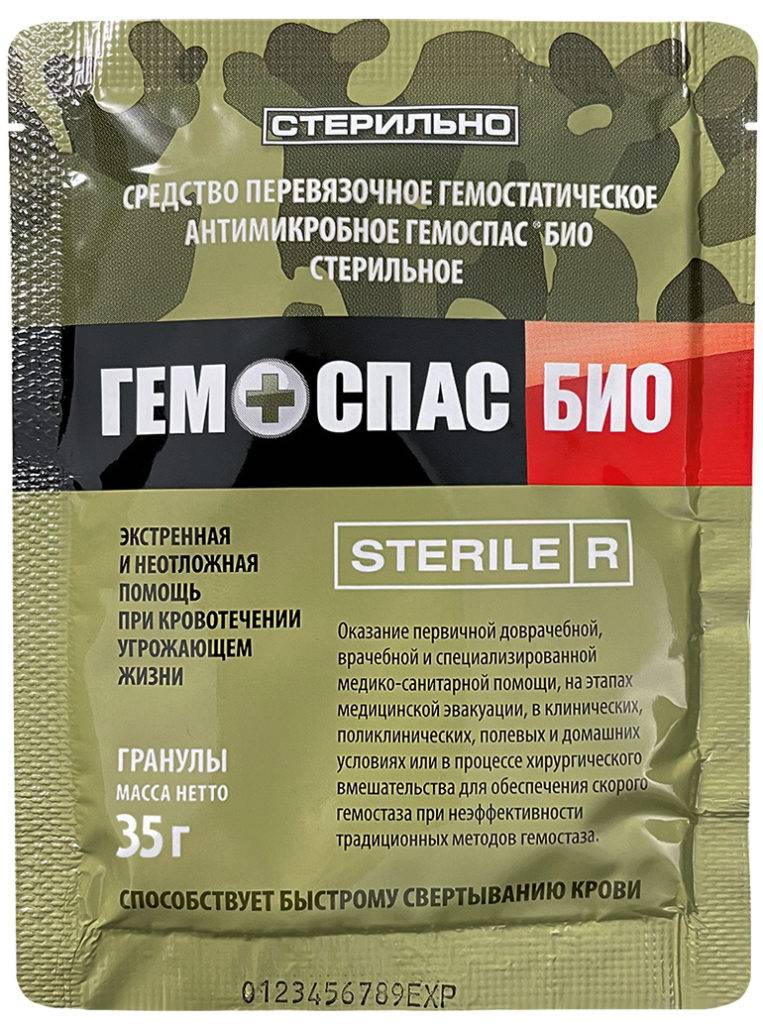 •
Bandage
non-woven and Z-folded with double-sided granule application. Release forms: 7,5x150 cm, 8x150 cm, 7,5x300 cm and 8x300 cm in Z-fold form in individual bags and 7,5x300 cm and 8x300 cm in rolls in individual bags. Antimicrobial action is provided by the presence of iodopovidone. Has a rapid bactericidal effect on gram-positive and gram-negative bacteria.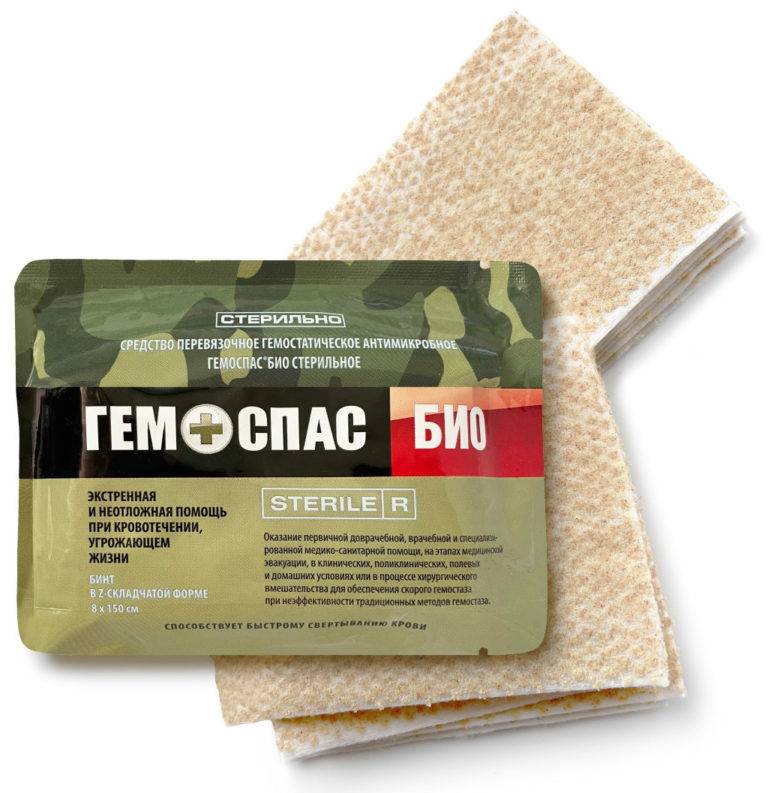 Conclusions
First of all, you need to understand that the hemostatics of our manufacturers are very different from foreign ones and not for the worse, and some for the better.
St. Petersburg State University of Chemistry and Pharmacy, together with the Moscow Institute of Physics and Technology, conducted an interesting comparison of some hemostatics, which can be found
Article
, where there are a lot of scientific words, but for the layman everything is generally clear and there is even a rating.
Our manufacturer's lack of an applicator and the large selection of plain or Z-folded bandages hints that a well-done tamponade can do just fine without any plastic tubing. One side. On the other hand, it seems to me that it is not always possible to reach the source deep, for example, in the thigh. In any case, there is only one unequivocal conclusion - in addition to theoretical knowledge, you need to learn how to use all these tools. In the case of bandages, it is not necessary to spend an expensive tool for this.
Guidelines for tamponade with a regular bandage abound on the Internet, and raw pork knuckle is excellent as a patient. The main thing to remember is that medical tamponade of the wound is in no way connected with a gynecological agent.