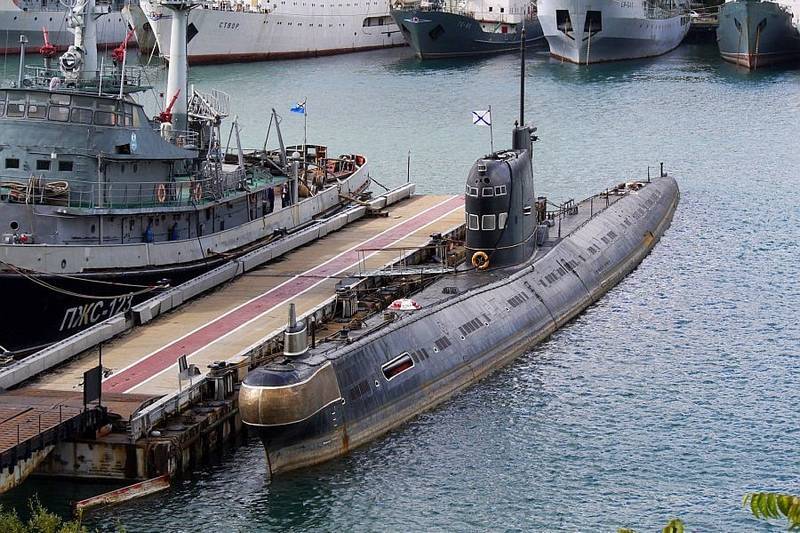 In Kyiv, they suddenly remembered that as part of the Ukrainian
fleet
once there was a submarine that remained in the Crimea after the flight of the remnants of the Ukrainian Navy to Odessa. We are talking about diesel-electric submarines of project 641 "Zaporozhye".
The Ukrainian fleet today could have included the diesel-electric submarine "Zaporozhye" if it could be withdrawn from the Crimea in 2014. However, the commander of the submarine went over to the side of the "Russian invaders", thereby committing treason and desertion and deprived the Ukrainian Navy of the only submarine. An indictment was issued against the former captain of the 1st rank and sent to court.
As stated in the military prosecutor's office of the southern region of Ukraine, the submarine commander refused to take the Zaporozhye submarine to the "mainland of Ukraine" (the text was taken unchanged - VO note).
Submarine "Zaporozhye" was built in 1970. Until the 1990s, she served in the Northern Fleet of the USSR Navy, and was later transferred to the Black Sea Fleet. In 1997, during the division, it became part of the Ukrainian Navy and until 2014 was the only Ukrainian submarine. In 2012, the submarine was repaired and she even dived to a depth of 14 meters, making several exits to the sea.
After the reunification of the Crimea, part of the crew of the submarine continued to serve in the Russian fleet, part went to Ukraine, while the submarine itself remained chained in the South Bay of Sevastopol. The Russian Ministry of Defense has repeatedly offered Kyiv to take the submarine, but each time it was refused, for what reasons it is not reported. They wanted to make a museum out of the submarine, but in fact it belongs to the Ukrainian Navy, so no decisions have been made on it so far.