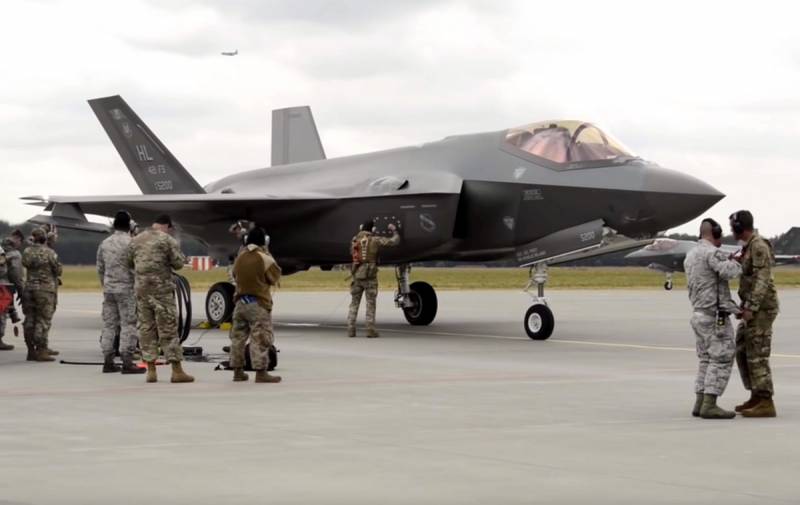 The Czech Republic has begun the procedure for the purchase of American fifth-generation F-35 fighters by sending a preliminary request to Washington. Official negotiations will start later.
The Czech Defense Ministry has sent an informal request to the United States for 24 F-35 fighter jets, negotiations are scheduled to begin around mid-October, and a delegation is already preparing to be sent to the United States. The Czechs want to set the obligatory participation of the country's defense enterprises in the implementation of this order as the main condition for the purchase of American aircraft.
The fact that the Czech Republic intends to buy American F-35 fighters was reported back in July of this year, but then the question was still up in the air, because this deal had many opponents. Apparently, over the past time, this issue has been finally resolved in favor of the supporters of the deal, since the signing of the agreement is being prepared. If the contract is signed, the Czech Republic will become the 10th European state that has chosen the F-35 as the main fighter for its Air Force.
In principle, the issue of supplying fighter jets to the Czechs can be considered already resolved, Washington is not against it, Lockheed Martin only welcomes the choice of Prague. It remains to settle some questions, in particular, about the participation of Czech defense enterprises in the production of fighters. It is also not yet known how much the purchase of 24 F-35s will cost the Czech Republic, since it is not known what else the Czechs want to get besides the fighters themselves.
In the Czech Air Force, the F-35 should replace the JAS-39 Gripen fighters leased from Sweden. It is planned to receive new aircraft in Prague until 2027, since that is when the lease of Swedish fighters ends.