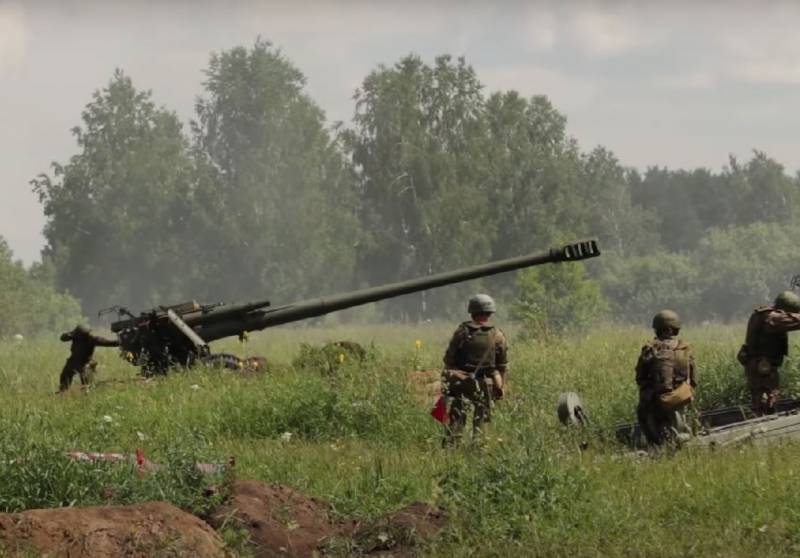 As of the morning of October 4, there were no cardinal changes in the Kreminnaya area. Due to low cloud cover and rain, the enemy does not demonstrate high activity, since it is deprived of the possibility of the full use of unmanned aerial vehicles in such weather.
Rubizhne and Lisichansk came under fire from the artillery of the Ukrainian army at night. The consequences of the attacks have not yet been reported.
Russian troops like
сообщает
Telegram channel Kotsnews continue to "conditionally control" the road to Svatovo. However, enemy sabotage and reconnaissance groups continue to operate on this highway. For this reason, the military commander reports the "conditional" control of the road by Russian troops.
The enemy can shoot through this highway, but the armored vehicles are still moving along it to other points of defense. Civilian vehicles no longer drive because of the high risk of being destroyed by shelling. However, the road itself was not closed.
Other military correspondents note that the active construction of a defense line in the Kremennaya area continues in order to completely stop the enemy's advance.
And that's what
сообщает
Igor Strelkov:
The situation is not completely clear, but there is unverified information that the enemy has already managed to cut the Rubizhnoye-Svatovo highway and, with his advanced groups, is threatening to reach the rear of the Svatovo garrison and envelop Kremennaya-Rubizhnoye.
According to intelligence data, Ukrainian troops will not focus on Severodonetsk and Lysichansk, but will try to move on Svatovo. From there, you can launch an attack on Starobelsk. If this happens, there will be a risk that the Ukrainian army will open a second direction. Then Kremennaya, Rubizhnoye and Lisichansk will be under attack. A blow from Belogorovka may also follow.
The main problem of the Russian troops remains the lack of forces in this direction, which made possible an active Ukrainian attack on the areas under the control of our forces.
At the same time, the West fears that while all attention is focused on the Liman-Kremennaya-Svatovo front, Russian troops may deliver a blow that the Ukrainian command does not expect today, and therefore will not be able to contain.