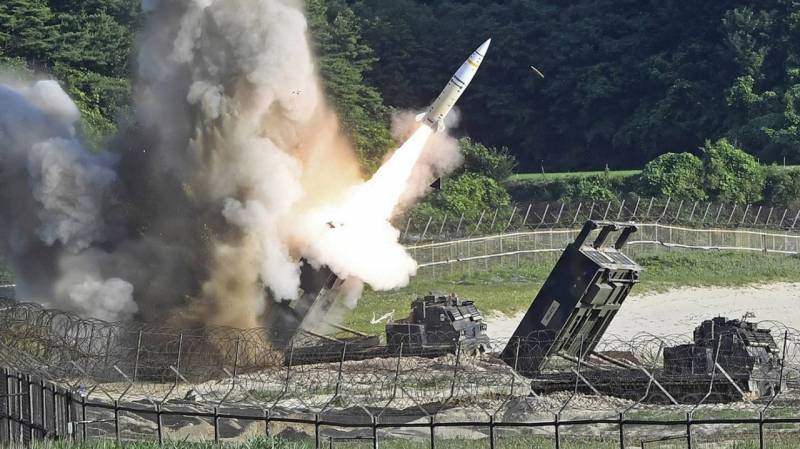 Ukraine continues to beg the United States for the supply of long-range missiles for the HIMARS MLRS with a range of 300 km, promising to keep the US military informed of their use. CNN reported this yesterday.
According to the TV channel, which cites several well-informed sources, representatives of Kyiv requested the United States to supply ATACMS missiles to the HIMARS MLRS, while promising to give the US military the right to control the choice of targets for these ammunition. That is, in exchange for the supply of missiles, Ukraine promises to provide information about targets before each launch, and the United States receives the right to prohibit and allow strikes by these same missiles.
How the United States reacted to such a proposal is still unknown, White House spokesman John Kirby on Monday evaded answering the question of the possibility of supplying missiles in exchange for control over them. Earlier, the United States banned the supply of ATACMS missiles to Kyiv.
In turn, Washington may transfer four additional HIMARS MLRS installations to Kyiv, they will be included in a new military aid package formed by the Americans. Apparently, the Ukrainian delegation, located in the United States, still managed to beg for a new supply of MLRS.
Earlier it was reported that in Kyiv they intended to receive all the 18 MLRS HIMARS promised by the Americans of new production, the delivery of which was promised in two to three years. According to the representative of Kyiv Arakhamia, Ukraine is ready to exchange 18 new MLRS with delivery in the future for the same number of installations from the presence of the American army, but with delivery right now.
Meanwhile, it became known that the Armed Forces of Ukraine began to use a new type of ammunition for American complexes for attacks on cities, we are talking about shells stuffed with shrapnel - small-diameter tungsten balls.