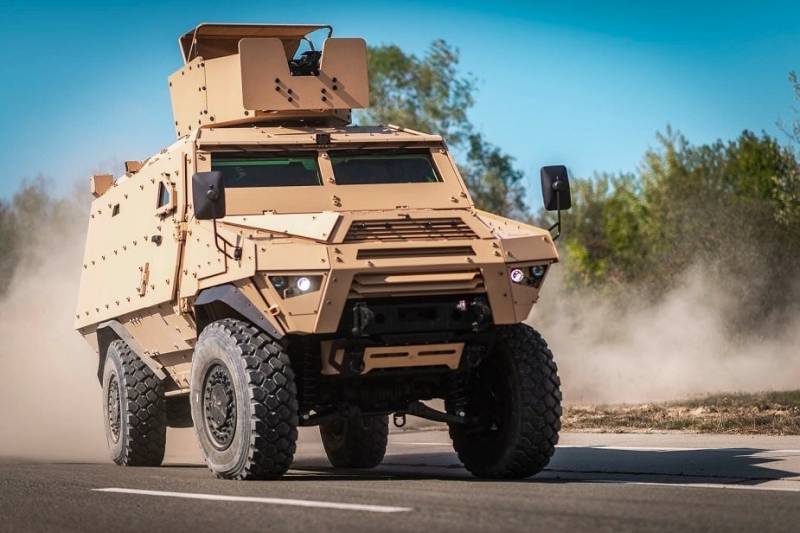 After the four former regions of Ukraine became part of Russia, in Europe, under pressure from the United States, they decided to increase arms supplies to Kyiv. France is showing particular zeal in this matter, having already announced the transfer to Ukraine of a batch of 155-mm Caesar self-propelled guns, previously promised to Denmark. But Paris did not stop there and has already announced the transfer of Bastion armored personnel carriers to Kyiv.
France plans to send a batch of Bastion armored personnel carriers to Ukraine. According to La Tribun, the French promised Kyiv 20 armored cars. Delivery dates are not known, the contract for the production of armored personnel carriers will be concluded between the French Ministry of Defense and the manufacturer Arquus, owned by the Swedish Volvo group. When it is planned to sign the agreement is not known, but the delivery of armored cars to Ukraine can be completed as soon as possible.
Bastion is a French 4x4 multi-purpose armored personnel carrier manufactured by Acmat, also classified as an armored all-wheel drive army off-road vehicle for transporting eight military personnel with equipment. According to available information, it will be delivered to Ukraine in a version with the possibility of installing a heavy machine gun. The armor can withstand a 7,62 mm bullet. The armored car was specially designed for use in Africa and the Middle East.
Weight - 12 tons, max. speed - 110 km / h, crew - 2 people + eight landing people. It is possible to install a 12,7 or 7,62 mm machine gun. It can be used as a medical vehicle, command or communications vehicle.
Earlier in Paris, they announced that by the end of the year they would begin training Ukrainian military personnel, training would be carried out on the territory of Poland.