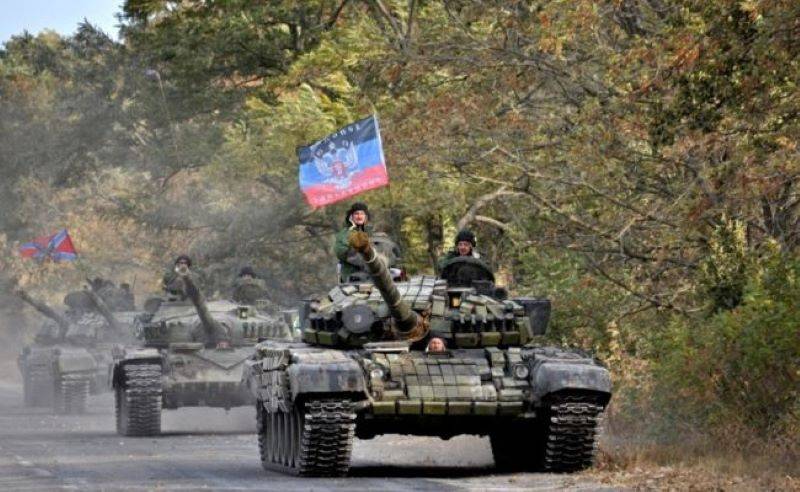 Alarm time
In the information war, we have finally achieved a turning point - almost nowhere else is there room for lies and primitive propaganda. It could be expected that the public would immediately be on the verge of panic because of this, but, as we see, it did not happen. We are mobilizing. Leisurely...
Alarmism, apparently, should generally be addressed to colleagues in the pen. However, in most cases, of course, we are not talking about panic, but about anxiety and pain for those who will inevitably suffer as a result of a series of enemy "overwhelms". For someone unexpected, but, most likely, at the moment, alas, inevitable.
The authors have already twice been counting the losses of the Armed Forces of Ukraine, the defense forces and other evil spirits, focusing almost exclusively on
tanks
(
When we began to count tanks
). For a long time, the indicators seemed to be dry numbers, not only inspiring, but encouraging.
And the day of Victory, which in Russia by no means everyone "brought closer" as best they could, seemed so close. Now this day, hardly anyone will argue, has noticeably moved away. It is not easy to say how much, but we have everything we need and the strength to bring it closer again. And a lot of power.
Another thing is that the enemy, in spite of everything, is still, as it was once not said by us, "strong and dangerous." In some ways, over the past two or three months, he even became significantly stronger. Especially in terms of high military technology.
And perhaps the most dangerous thing is that for quite a long time it has been impossible to talk about the domination of the Russian
aviation
in the air. However, this is not about that. Here - again about the tanks. It is they who plow those kilometers along which the infantry will pass. With proper use, with which we are still far from all right, tanks should eventually tear the enemy front.
In the spring, although it is unpleasant to admit, it did not work out - bypassing wings, just tank ones, firmly sat down near Kharkov and in Mariupol. But a new decisive assault lies ahead. And so far, the Armed Forces of Ukraine, to our luck, have not received real tank reinforcements from NATO.
Decision time
When the battalions go on the attack, it's not for us to decide. In the meantime, according to many signs, it is imperative to withstand a series of counteroffensives, even if sacrificing part of the liberated territories. This is hard, it is somewhat ruthless or even shameful, and moral damage is sometimes worse than material.
But the effect of mobilization cannot be instantaneous. So for now, our agenda is counting the next dozens of destroyed Nazi tanks. And with this, the allied forces, which are now all Russian, in recent months, things were, to put it mildly, not very good. The other day, General Konashenkov, who has already become legendary in his own way, once again announced the losses of the enemy.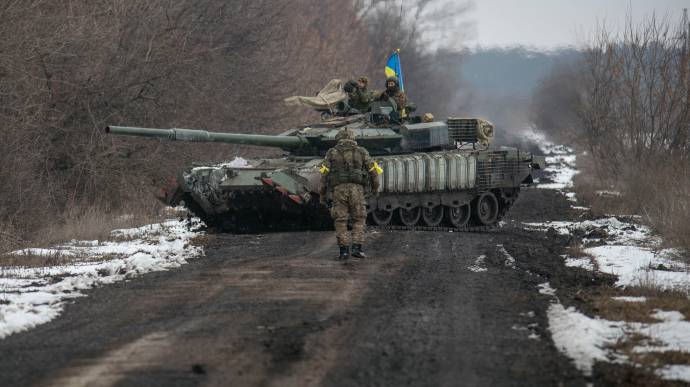 Among them there are such data - more than 5 destroyed tanks and other armored vehicles. This figure, which is actually not false, also hit the TV screens - especially clearly on the Izvestia channel. Now in defense, the statistics of the Russian Defense Ministry will again go up and, possibly, very quickly. Although for those who are now "under the occupiers" again, this is hardly easier.
Yes, of those 12 thousand that were listed for the Armed Forces of Ukraine by the beginning of the special operation, not even half have been knocked out so far. And this is certainly not inspiring, although many knew that before the SVO, almost half of the rest was scrap metal, nothing more. That is why it is impossible not to remember that at the beginning of the Great Patriotic War, on our part, there was simply a monstrous superiority over the Germans in tanks.
Against 3 Nazi tanks, more than 712 tanks were concentrated in our mechanized corps, albeit according to the norms and in peacetime positions. But we must not forget that almost all obsolete armored vehicles had exhausted their resources, spare parts were no longer prepared for them, and there were considerable problems with fuel.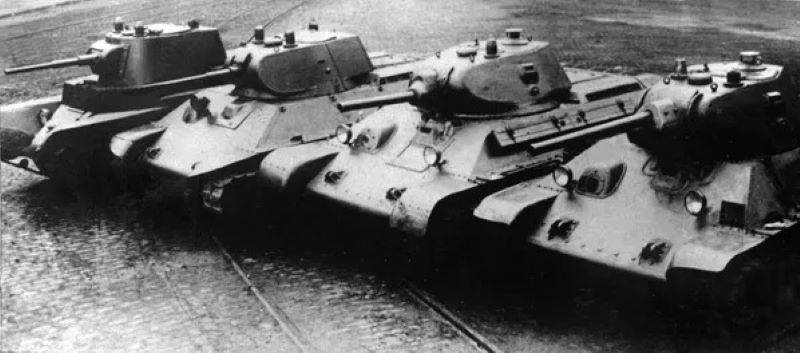 Those of our tanks did not even have walkie-talkies, except for commanders, and even then sometimes only in companies. Hundreds and even thousands of utterly hackneyed T-26s and BT-5s fought back in the very first summer battles of 1941, when there was simply nothing to replace them. At the same time, 1 brand new T-475s and KVs (as of June 34) have not yet been properly mastered by many crews.
The Germans also suffered colossal losses that the military industry of almost all of Europe did not have time to make up for. It is well known that by December 1941, the beginning of our counter-offensive near Moscow, there were 1,5 (only one and a half, and this is at best) thousands of more or less serviceable tanks on both sides of the front. Only slightly more than half of them were involved in the battle for Moscow.
It is impossible not to admit this, but the Nazi Wehrmacht in the first, and in the second year of the war, was in many ways superior to the Red Army. And above all - in combat experience, although we had Khalkhin Gol and Lake Khasan behind us, the Liberation Campaign of 1939 and the Finnish campaign.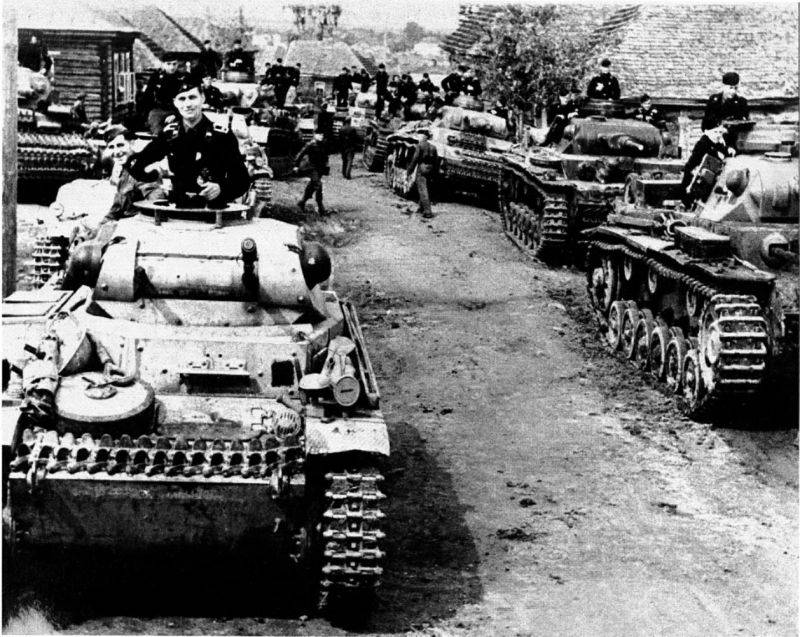 In 1941, the enemy army was excellently equipped for at least four or five months in advance and was generally balanced. By the summer of 1942, the Germans regained their senses, and in our country, the superiority of the Red Army in tanks and guns, which had increased over the winter, was still not supported by superiority in ammunition. Yes, and in operational and strategic terms, too.
Time to win
A few words about ammunition would be appropriate here. Our military historians do not often recall that the most important advantage in shells, bullets and bombs remained with the Germans until the middle of 1944. There are fewer guns and tanks, but they can shoot more.
And this is despite the lend-lease and the successful evacuation of most military factories to the Urals, Siberia and Central Asia. Today, a similar situation may also develop at the front, in any case, if not the EU or NATO, then Washington is doing everything possible for this. However, our military factories are also not idle, and Russia is generally no stranger to confrontation with all of Europe.
But back then, the original ones were even worse. Of course, those who hid behind the mighty back and tattered T-shirt of Zelensky, who is still the president and a complete drug addict, literally long for the defeat of Russia. I would like to believe that it is not complete - they themselves are afraid of this half to death, but like the Paris or Portsmouth peace. In extreme cases, Khasavyurt or Brest-1918 will do.
None of this will satisfy any normal Russian now. We are actually sentenced to victory. At what cost - this, you see, depends more on ourselves. How we will fight and how to speed up and simplify the common difficult path to victory. And everything will be decided not only on the front line.
It is the latter, by the way, that is reassuring. Let the unfortunate terrorists from the CIA or Mi-6 continue tearing up the Nord Streams. If there is good will, we can even fix them. It is profitable to sell gas to Russia not only on the current predatory conditions for old Europe. We are much more important stability.
Just don't let Berlin, Paris and London think that after all that has happened Moscow will have enough apologies from the West. All in all. We don't need an enemy at the gate for years to come. The surrender of Kyiv will have to be accompanied by the actual surrender of Washington, and also of Brussels. Perhaps we won't reach it, but we won't leave a stone upon a stone, if we stop.
Or is it not enough for all of them to impoverish their own population and the collapse of global projects - all at once? And "green", and food, and migration? Who were allegedly called to save the planet. Or is it not enough for them to completely change the authorities and completely lose the trust of the electorate?
The current change of milestones is not a movie for you, gentlemen, about the "identification" of some Born, who in a few episodes killed almost fifty people and tore half of Europe apart. And all for the sake of simply apologizing to the daughter of Russian oligarchs who were killed "personally by him." Finished off in a state approximately the same in which the entire Kyiv elite is now.