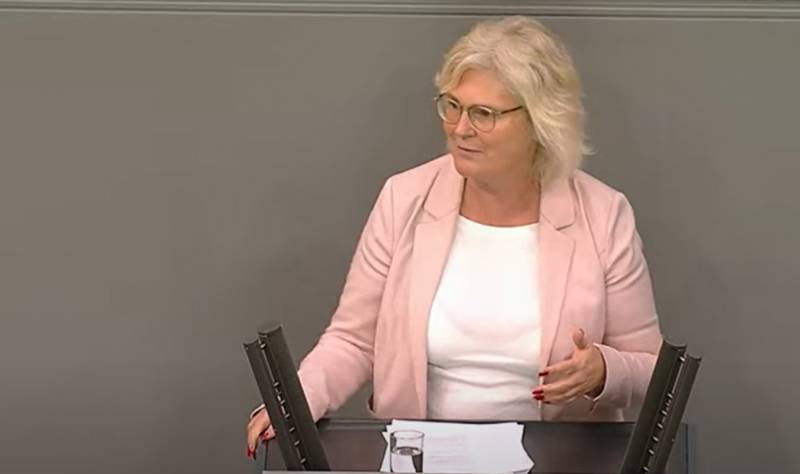 German Defense Minister Christina Lambrecht commented on the capture of the city of Liman (Krasny Liman) by Ukrainian troops. Recall that the Ukrainian troops carried out assault operations in this direction for several weeks, suffered significant losses, and ultimately took this city.
Of course, this is a significant loss for the allied forces, which was not spoken about, perhaps, by the laziest.
Commenting on the situation at the front, the German Defense Minister announced the serious success of the Ukrainian troops in Krasny Liman. At the same time, the head of the German military department, in an interview with ARD, said that this success of the Armed Forces of Ukraine "does not radically change the course of the war."
From the words of Christina Lambrecht:
Of course, this is a success, one cannot but give it its due. But this is by no means a turning point. It is important to continue training Ukrainian soldiers, including with an eye to the future. Unfortunately, we have to state that this war will continue not for weeks, but for months.
Earlier, Russian military commander Alexander Sladkov voiced his vision of the situation, noting almost all the miscalculations of the allied forces, including the command in the Krasny Liman area. According to him, one of the key disadvantages is the lack of coordination between the various units in the field. An old problem, on the solution of which a lot depends. Another problem that needs to be addressed is associated with pseudo-positive reports from commanders who are afraid to tell the truth to their superiors.